Audiences encouraged to dress in school uniform for new Moby Dick production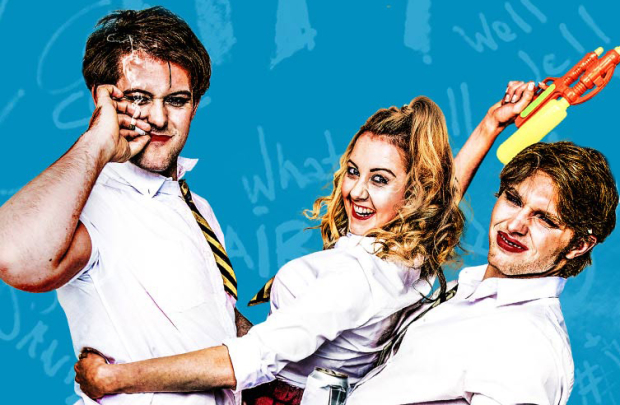 A new production of Moby Dick is encouraging audiences to wear school uniform to the theatre.
Robert Longden and Hereward Kaye's 1992 musical Moby Dick! is set in a girls school that is threatened with closure. To try to save the school, the pupils put on a production of Herman Melville's novel Moby Dick, with their headmistress in the role of Captain Ahab.
The 25th anniversary production, which is being mounted at the new Union Theatre, will put any audience member wearing school uniform in the front row on school-style benches for £15. Those who dress up will also get a chance to be part of the show.
The show was originally produced by Cameron Mackintosh. Choreographer Andrew Wright directs and choreographs, while Amy Anzel produces. The two are reunited after working together on Happy Days which featured on Channel 4's The Sound of Musicals.
Talking to WhatsOnStage about the project, Wright said: "I saw Moby Dick in 1991 and it was such a barmy, crazy, eccentric show, something I'd never seen before. The minute you walked through the doors you were in the world of St. Godleys and that's what I want to rediscover at the Union.
"The day before our press night is Cameron Mackintosh's 70th birthday and he said if we get it right it will be the best birthday present ever."
Moby Dick! The Musical runs from 18 October to 12 November with previews from 12 October.