Meryl Streep on board for Mamma Mia! sequel?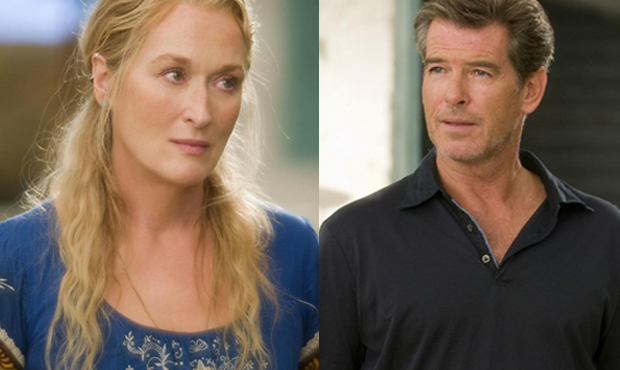 British producer Judy Craymer is reportedly turning her attention to a Mamma Mia! sequel movie after the Broadway production of Mamma Mia! closes next weekend.
The show ran on Broadway for 14 years and the successful film adaptation – which starred Meryl Streep and Pierce Brosnan – is the is the highest-grossing musical movie of all time.
Sources say Streep could star in the sequel to the 2008 movie and suggest that she is likely to reprise her role as Donna, alongside Brosnan as Sam.
The original film also starred Amanda Seyfried, Stellan Skarsgård, Julie Walters, Christine Baranski and Dominic Cooper although it is unclear yet as to whether they could also be involved.
Casey Nicholaw, current director of The Book of Mormon is rumoured to be directing. There is also speculation that Nicholaw will direct Dreamgirls which supposedly opens in London in 2016.
The West End production of Mamma Mia! premiered in London in 1999 and recently welcomed a new cast at the Novello Theatre which includes Mazz Murray and Gabriella Williams.