Megan Hilty on Smash, her British fans and loving London's tea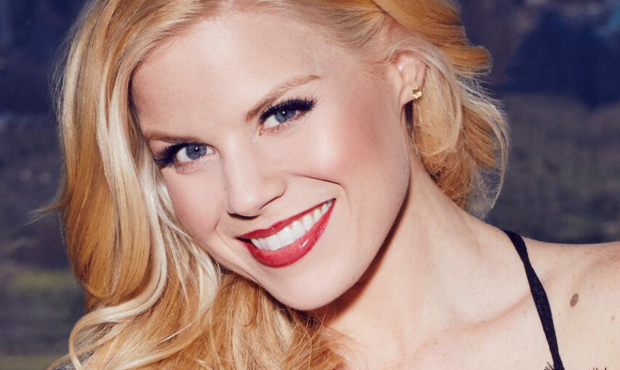 Megan Hilty is a Broadway star whose credits include Wicked, 9 to 5: The Musical and Noises Off – for which she was nominated for a Tony Award. She also starred as Ivy Lynn in the musical-drama series Smash.
On 3 June she makes her London performance debut in her own concert at Cadogan Hall. You can buy tickets for the concert here.
1. Can you describe what the concert will be like for attendees?
A whole lot of musical theatre! There will be songs from shows I've done on Broadway and Smash and some other goodies that I'm sure everyone will love.
2. What excites you about getting up close and personal with audiences?
It's the one time I'm not playing a character. At first, that was actually scary to me, but after years of doing these concerts, I've grown to love sharing my stories and favourite songs with people who only know me through the characters I play – most of which I'm not like at all in real life.
3. Why did you want to come and perform in London?
I love London. I've never performed here so this will be a real treat for me. My husband and I are extending our trip a little so we can really enjoy it, too.
4. What do you love most about London?
The people, the history, the shopping, the theatre and the tea. I love high tea!
5. Have you done these sorts of concerts before?
All the time. I love doing these concerts and I've been incredibly lucky to get to do them all over the world.
6. What does it mean to you to have so many fans this side of the Atlantic?
It means everything – it's the whole reason why I'm coming to London. Without them there would be no concert.
7. You're known for your starring role in Smash. What was that like to film?
It was a dream job and I honestly miss it every day. We had so much fun together on set and I made friendships there that will last a lifetime.
8. You played a seasoned performer who kept getting pipped to the role of Marilyn Monroe. What's your worst real-life audition story?
Ugh. There are so many terrible auditions – I try to block them out of my memory!
9. Do you see a future in which Smash returns to our screens?
Who knows? I would certainly love to see it return in some capacity. And every day people stop me to tell me they wish it would come back, so I know there is at the very least, a desire for it.
10. What is your earliest memory in theatre?
Playing Bet in a children's production of Oliver! – very specifically I remember having to kiss Oliver on the cheek and my one line: "It's Nancy! He's killed Nancy!"
11. What do you consider to be your big break?
Getting into the Broadway company of Wicked after graduating from college.
12. In an alternate reality, what would you do if you weren't a performer?
I would be a makeup artist or a chef. I love helping people feel beautiful… and I also love feeding people.
13. What would your dream role be?
Mrs Lovett in Sweeney Todd.
14. What has been the most embarrassing moment of your career?
It was probably in one of those auditions that I work hard to block out of my memory. Auditioning has got to be the worst part of an actor's job. We're so vulnerable and it always has the potential to go horribly wrong. I've been incredibly embarrassed after so many of them.
15. How would you describe your work ethic?
Not quite sure how to answer this one. It's… good? I think? Ha!
16. Who are your idols?
Bernadette Peters. Tina Fey. Michelle Obama.
17. What have you seen onstage recently?
I saw Bernadette Peters in Hello, Dolly!, which was perfect in every way. I also saw Katharine McPhee in Waitress, which is a gorgeous show made even better with my dear friend making her devastatingly beautiful Broadway debut.
18. If you could go back in time and change one thing what would it be?
I wouldn't have stopped taking piano lessons.
19. What advice would you give to aspiring musical theatre performers?
I think it's really important to work in all areas of theatre. I encourage young performers to work on the stage crew, sell tickets, clean the theatre, build the set, make costumes, etc. This way you really understand that as a performer you are one small piece of a giant puzzle. That all of our jobs are equally important even though the attention is mostly given to the ones in the spotlight. Also… be nice to everyone.
20. What do you do in your spare time?
Sleep!