Loserville team aim for the stars with new musical?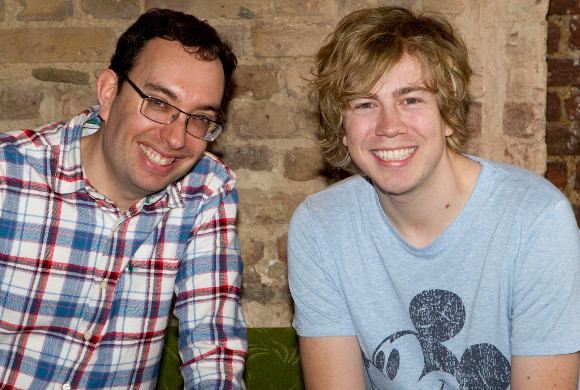 Elliot Davis and James Bourne, the writing team behind last year's WhatsOnStage Award-nominated musical Loserville, are already preparing to present their next show.
Titled Out There, it will receive a workshop performance at the St James Theatre in London next week, featuring West End stars Michael Xavier, Dave Willetts and Danielle Hope.
Like Loserville, the show is being nurtured and developed in conjunction with Youth Music Theatre.
Out There centres on Newman Carter, a (fictional) world famous astronaut who mysteriously disappears in 1969. Forty years later, a troubled young man turns up on his doorstep with a letter, which changes everything, for everyone…
Presented by Youth Music Theatre UK in association with Josef Weinberger Ltd, it's billed as "an original tale about fathers, grandfathers, families, love, loss, hope, learning to be a child, learning to be a parent and never, ever, giving up on your dreams."
We can't wait to see it – let's hope it gets 'out there' to a wider audience before too long…