Union revives James Bourne musical Loserville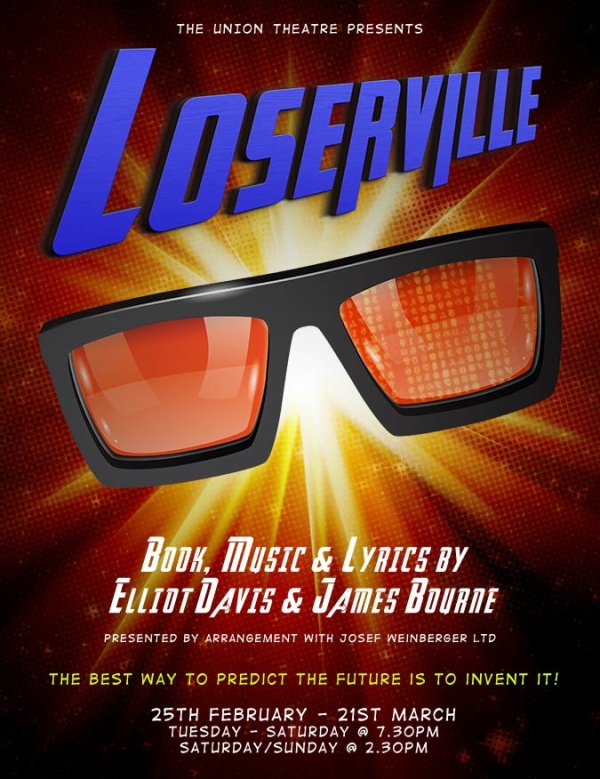 The Union Theatre in Southwark is reviving James Bourne and Elliot Davis's 2012 musical Loserville later this month.
The production, which runs from 25 February to 21 March 2015, marks the first time the show has been produced since it flopped in the West End in 2012.
Directed by Michael Burgen, it will feature musical direction by Bryan Hodgson and choreography by Matt Krzan.
The show, which premiered at West Yorkshire Playhouse in 2012, charts the rise of a typical American high-school nerd from 1971 as he and his sci-fi-obsessed misfit friends try to change the world from their position of insignificance. It was inspired by Bourne's 2005 album Welcome to Loserville.
At the Union, Any Dream Will Do's Lewis Bradley will play Eddie, alongside Luke Newton (Michael Dork), Holly-Anne Hull (Holly Manson), Sarah Covey (Leia Dawkins), Jordan Fox (Lucas Lloyd), Sandy Grigelis (Marvin Camden), Matthew Harvey (Francis Wier), Ryan Ridley (Wayne Pagoda), Charlie Kendall (Huey Phillips), Isobel Hathaway (Samantha Powden) and Jennifer Jolly Jamieson (Elaine Friend).
The cast also includes Daniel Parrott, Ben Rawlings, Morgan Scott, James-Lee Harris, Amy Thiroff, Chloe Lindsay, Delycia Belgrave and Miracle Chance.
Loserville is produced by Sasha Regan.