Kerry Ellis and Brian May to release new album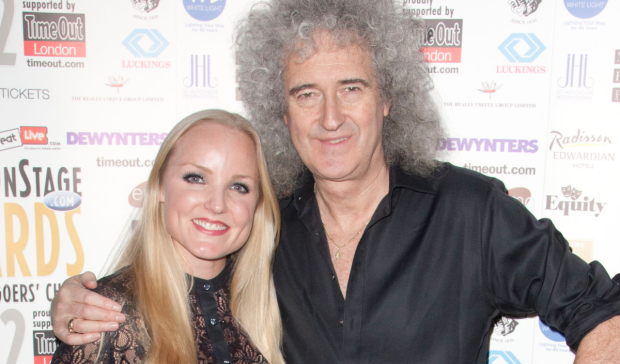 Kerry Ellis and Brian May are to release a new album in April.
Golden Days will feature 13 tracks including five original compositions: two written by May (including the title track) and three written by May and Ellis.
The album includes a tribute to guitar virtuoso Gary Moore, two songs dedicated to their work on behalf of wild animals, and reinterpretations of songs which have are regularly performed as part of their live act.
It will also feature a new version of "Amazing Grace", and a rock rearrangement of "Born Free".
In 2010, May produced Ellis' debut album Anthems which reached 15 on the UK album charts. The pair have performed live shows together across the UK.
May said: "This new record has both our names on it, and breaks new ground… I feel confident it's the best thing we'e ever done."
The album will be released on 7 April.
Full tracklist
1. Love In A Rainbow (Brian May, Kerry Ellis)
2. Roll With You (Brian May, Kerry Ellis)
3. Golden Days (Brian May)
4. It's Gonna Be All Right (The Panic Attack Song) (Brian May)
5. Amazing Grace (John Newton, Trad. Arr, Brian May)
6. One Voice (Ruth Moody)
7. If I Loved You (Oscar Hammerstein II, Richard Rodgers)
8. Born Free (John Barry, Don Black)
9. Parisienne Walkways (Phil Lynott, Gary Moore)
10. I Who Have Nothing (Carlo Donida, Mogol, Jerry Leiber, Mike Stoller)
11. The Kissing Me Song (Brian May, Kerry Ellis)
12. Story Of A Heart (Björn Ulvaeus, Benny Andersson)
13. Can't Help Falling In Love (Hugo Peretti, Luigi Creatore, George, David Weiss)