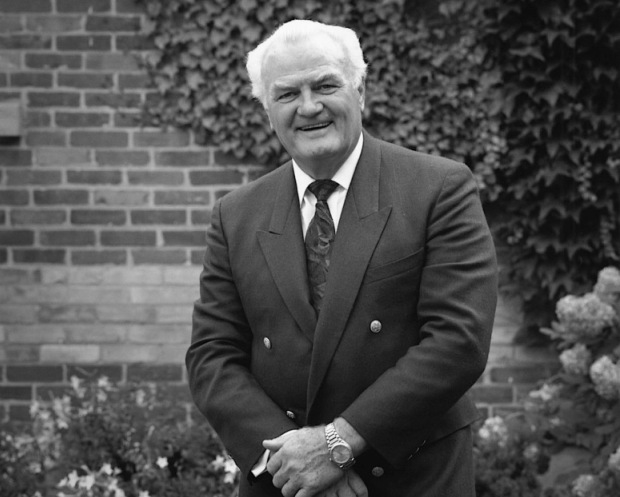 Carved from granite and with a voice to match, Canadian tenor
Jon Vickers
, who has died at the age of 88, was one of the truly unique singers of the 20th Century. He had a brooding dramatic intensity that no other singer could match and a voice of heft and often delicate beauty which made his interpretations of Siegmund, Tristan, Otello and Peter Grimes, to name a few, unforgettable. Even if you only saw him on film or heard him on disc, he had a shattering impact.
It's probably true to say that Vickers couldn't be considered definitive in any role because he always created something so different from any other singer. His distinctiveness complemented and embellished other interpretations.
You couldn't take just one recording of Aida to a desert island, because Vickers demands that the rules be changed and his Radames be included alongside Bergonzi, Bjorling, Domingo or any other of the finest assumptions of the role. There are many great recordings but Solti's, with Leontyne Price, is indispensible because of Vickers.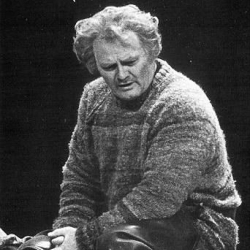 He famously upset Benjamin Britten with his thuggishly gentle Grimes, which was a million miles away from the lyricism of Peter Pears who had dominated the role until then. I grew up with the Colin Davis recording of that performance and was lucky enough to catch it onstage in the early 80s, and hearing other realisations later came as a revelation, testament to the vividness of Vickers' performance. Until you heard contrasting approaches, you couldn't imagine the character any other way.
As a heldentenor, he excelled in the Wagner roles. His towering Siegmund in Die Walküre was captured more than once on disc and his superheroic Tristan dominates Karajan's 1972 recording of Tristan und Isolde. He was riveting in the role at Covent Garden, sailing effortlessly through the demands of the role like no other tenor of the last half century. His Parsifal is also legendary, although sadly he never did Tannhäuser, out of religious conviction.
'Massive and overpowering'
Don José, memorably captured on film by Karajan with Grace Bumbry as Carmen, was perhaps a role he was not totally suited to. It was the big masculine parts he did best. Enée in Les Troyens suited him perfectly, and who could forget his Florestan (in Beethoven's Fidelio), the quintessential howling from the darkness of despair. His Covent Garden Samson (in Samson et Dalilah by Saint-Saëns) was another massive and overpowering presence.
Vickers' international career began in the mid 50s, and London was fortunate enough to witness many of his greatest performances well into the 1980s.
Looking now at his discography, it's not as vast as that of some of his contemporaries but it's almost all of the highest quality. His almighty personality comes across every time and the voice was both heartbreakingly lovely and instantly recognisable.
In recent years we've lost Corelli, Pavarotti, Bonisolli, di Stefano and Bergonzi. Now, with the passing of Jon Vickers, a golden era of great tenors is almost at an end.