Ché Walker, Summer Strallen and more on Intra Muros at the Park Theatre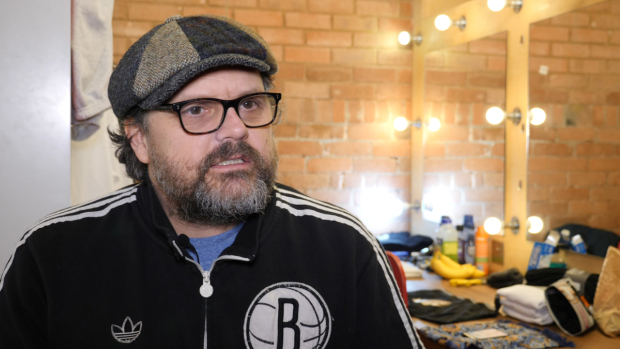 The UK premiere of Alexis Michalik's Intra Muros opens at the Park Theatre today and we sat down with the company to find out more.
Written by Alexis Michalik and translated by Pamela Hargreaves, the piece is a metatheatrical story of a struggling director who prepares to direct his first theatre class in a maximum security prison. The show features live music and on-stage DJ mixing provided by Rio Kai.
The piece, which is directed by Ché Walker (Been So Long), stars Summer Strallen (Young Frankenstein) as social worker Alice, alongside Walker as Richard, Victor Gardener (Frank Sent Me) as Angel, Emma Pallant (A Christmas Carol) as Jane and Declan Perring (Sam) as Kevin. Lighting design is by David Howe and design by PJ McEvoy.
The play first opened in Paris in 2017 and is translated for its UK premiere by Pamela Hargreaves. It runs until 4 May at north London's Park Theatre.