Harry Potter and the Cursed Child dates and plot details announced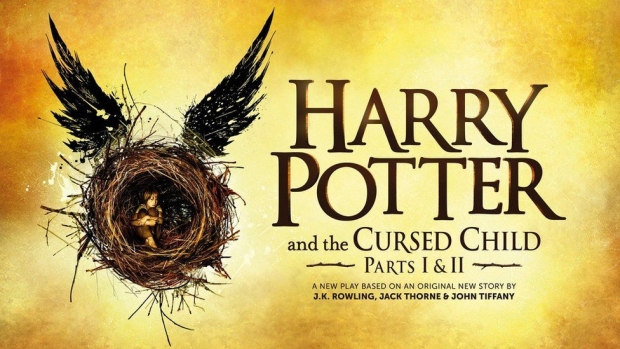 Priority tickets for JK Rowling's brand new Harry Potter story will go on sale on Wednesday 28 October with public booking opening on 30 October, it has been announced today.
Harry Potter and the Cursed Child Parts I and II takes up where the seventh book finished in Rowling's saga about the boy wizard.
Previews begin on 7 June 2016 at the Palace Theatre and throughout the run on Wednesdays, Saturdays and Sundays both shows will be performed with a matinee performance of part one and an evening performance of part two. The press performances will be on Saturday 30 July.
New artwork has also been released for the show, which shows a boy inside a bird's nest with wings.
The price of tickets for each show start at £15 (with £10 for previews), with 250 tickets for every performance being sold at £20 (£15 for previews) or less for each show.
There will also be a lottery for reduced price tickets available for each performance.
The new episode in the Harry Potter story has been split into two plays. The plays have been written by Jack Thorne and will be directed by John Tiffany.
The play will follow the trials of a Harry Potter who works in the Ministry of Magic with a wife and three kids nineteen years later. His youngest son, Albus, is struggling with his family legacy. The show synopsis continues: "Both father and son learn the uncomfortable truth: sometimes, darkness comes from unexpected places."
There will also be four special preview performances at the end of May. Details on how to get tickets for these performances will be released in due course.
Rowling said: "The story only exists because the right group of people came together with a brilliant idea about how to present Harry Potter on stage. I'm confident that when audiences see Harry Potter and the Cursed Child they will understand why we chose to tell this story in this way."
Casting is still to be announced. Sign up before the priority booking closes on Saturday 24 October.
For further information on how to book tickets, click here.