The Great British Bake Off Musical in the West End review – the stage show you never knew you kneaded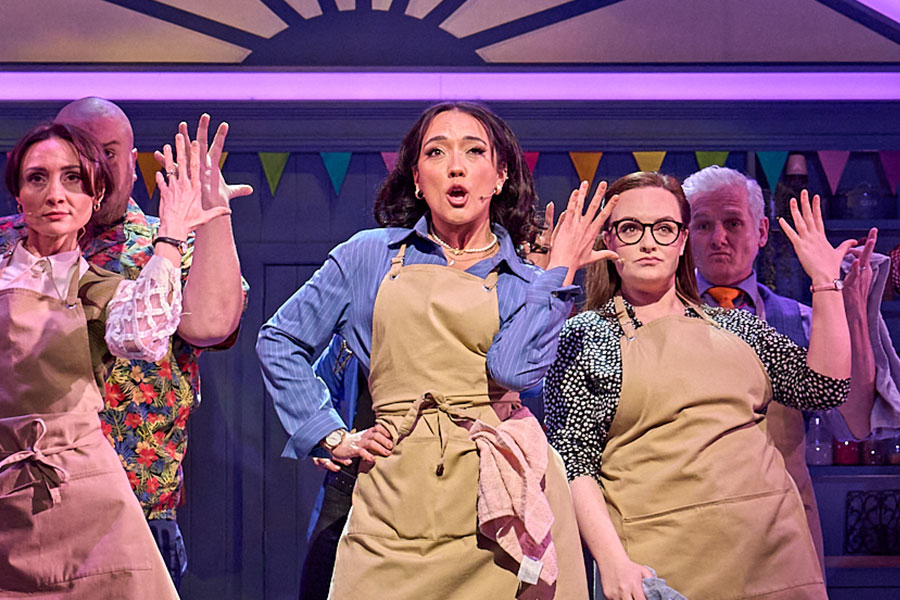 The Great British Bake Off Musical is a critic's dream – the subject matter provides a veritable cornucopia of puns and innuendos, ready to be sprinkled onto critical assessment with unabashed glee. Expect headlines choc(k)-full of references to soggy bottoms, theatrical treats, and sugar-coated delights.
It's lovely to report, therefore, that the musical exudes a sweet smell of assured success. First concocted in Cheltenham, it is now whisked into the West End for an amuse-bouche eight-week season – though I'm fairly confident we'll be seeing dollops more of the show over the coming months and years.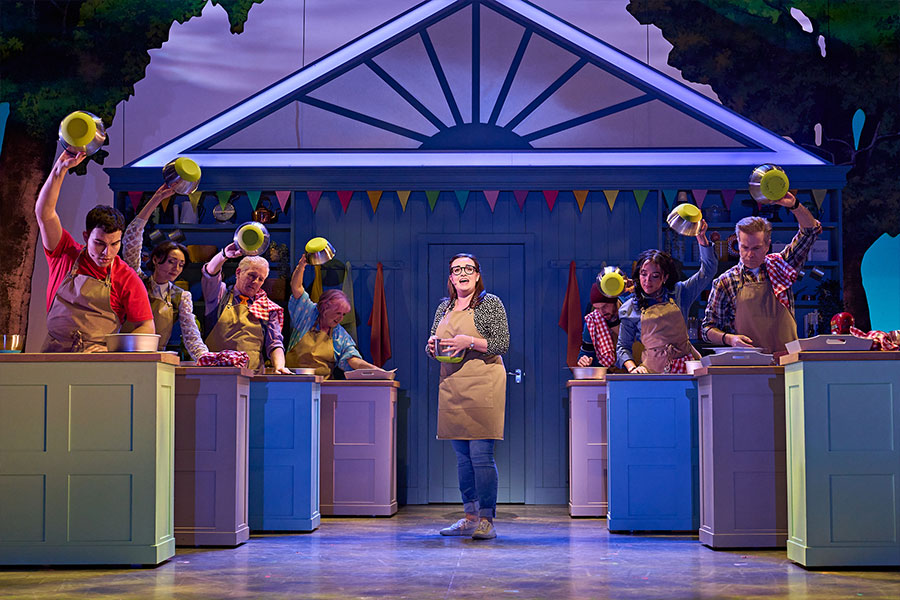 Over the course of 140 minutes or so, writers Jake Brunger and Pippa Cleary, building on their triumphant take on Adrian Mole a few years back, have served up a perfectly blended irreverent love letter to that most famous of TV series. Brunger and Cleary also know exactly how to cater to both the Bake Off devotees and theatre fans. For the former, there are not-so-subtle references to fridge mix-ups, Bingate, and a certain judge's famous handshake. For the latter, you get magical trips across the channel and echoes of An American in Paris, as well as roof-raising 11 o'clock numbers and some witty choreographed moments.
Modelled entirely on the format of the series, the stage show follows eight contestants, each provided with their own easily-accessible backstory, vying for the coveted cake stand-trophy. From carers with lost family members through to widowers with headstrong children and immigrants learning to fit in through the medium of cooking, there's the sort of inoffensive, charming, and endearing quality to the storytelling that is typical of the TV phenomenon.
Cleary's music riffs off Tom Howe's orchestral score used on the telly (the "Hug Song" is especially amusing), while also adding catchy, pacy numbers that hold the audience and give each of the cracking cast a chance to shine.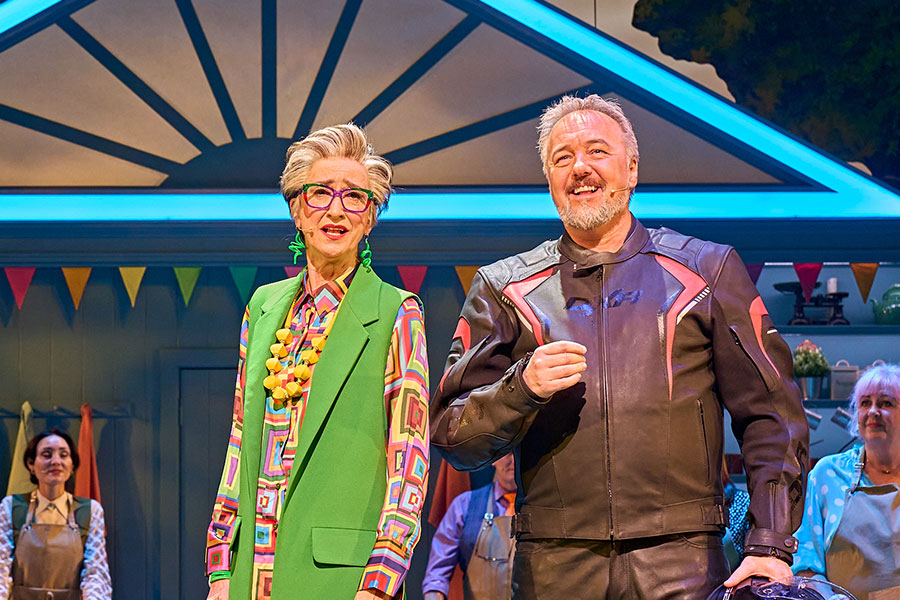 There are clear odes to Paul Hollywood and Prue Leith in the forms of John Owen-Jones and Haydn Gwynne's judges Phil Hollinghurst and Pam Lee, a lovable musical duo that shine in "I'd Never Be Me Without You" – a contemporary tribute to Cole Porter's "You're the Top" with added references to Torvill and Dean and tinnies. Owen-Jones gets a barnstorming number "Slap It Like That" to ratchet up the pace early on, while Gwynne's sparkling act two opener is a certified crowd-pleaser. The pair also look uncannily like their subjects – so all credit has to go to casting director Jim Arnold.
On the presenter side, Scott Paige and Zoe Birkett act as the comedy glue keeping things together, with Paige in particular whipping out zippy one-liners that land without fail.
But the show wouldn't work without its contestants, and the eight performers in question revel in their various numbers. Cat Sandison's tender "Grow" provides a quietly self-contained ballad, while Grace Mouat chews every bit of Alice Power's scenery (including her immaculate cake designs) as the entitled snob Izzy in "Obviously". Charlotte Wakefield, the underdog protagonist of the night, gets a perfectly plotted character arc that culminates in the big hit "Rise", and Claire Moore proves why she's a theatrical legend in an act two number that flies the flag for the sexual urges of older women.
Will it win Oliviers? Probably not. But it also probably never wants to. Some characters feel more wafer-thin than others and the ending doesn't quite get the showstopper it might have liked, but Bake Off is a guaranteed feel-good night-out that achieves everything it sets out to do. The musical you never knew you kneaded.