Georgia May Foote to star in Napoli, Brooklyn European premiere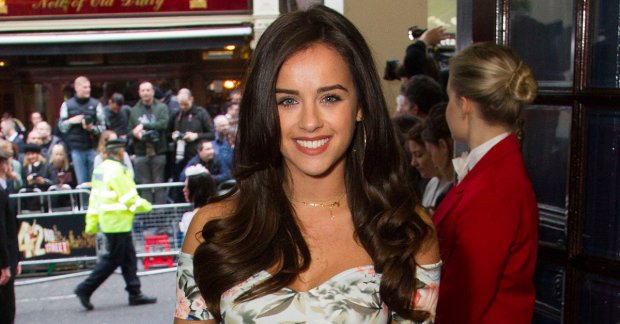 The Original Theatre Company has announced plans for 2019, including the European premiere of Meghan Kennedy's 2017 play Napoli, Brooklyn.
Following an Italian-American family in the late 1950s, Kennedy's play was originally presented by Roundabout Theatre Company in New York. It will star Georgia May Foote as Vita alongside a cast including Hannah Bristow as Francesca, Mona Goodwin as Tina, Gloria Onitiri as Celia and Stephen Hogan as Albert.
The production will be directed by Lisa Blair, with design by Frankie Bradshaw, lighting by Johanna Town, sound by Max Pappenheim and casting by Ruth O'Dowd. The tour will stop at Malvern Theatres (1 to 4 May), Yvonne Arnaud Theatre, Guildford (13 to 18 May), Devonshire Park Theatre, Eastbourne (27 to 31 May), Oxford Playhouse (4 to 8 June) with a month-long run at the Park Theatre in London from 13 June to 13 July.
Hattie Naylor's stage adaptation of Sarah Waters' novel The Night Watch will return for its first revival in August. Set in a post-war London, the show follows five people recovering from the chaos of conflict. The stage show first ran in Manchester in 2016.
Co-produced with York Theatre Royal in association with Eastbourne Theatres, the national tour will open at Devonshire Park Theatre, Eastbourne (21 to 31 August) before visiting York Theatre Royal (3 to 7 September) and other confirmed venues including New Wolsey, Ipswich (30 September to 5 October) and Warwick Arts Centre (21 to 26 October). The Night Watch will be directed by Alastair Whatley and designed by David Woodhead.
Original Theatre Company will also revive the late Stephen Jeffrey's hit 1989 play Valued Friends for its 30th anniversary. Venues, casting and creative team are to be announced, with the piece running in London.