Follies National Theatre return additional casting announced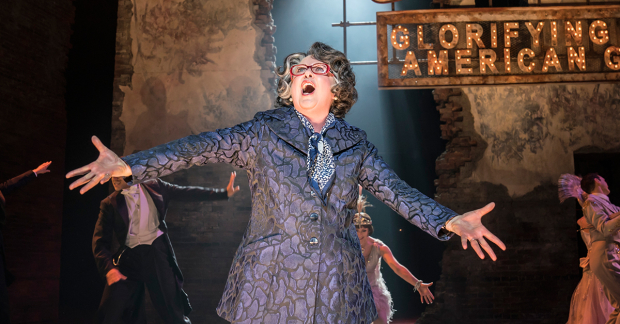 More casting has been announced for the returning National Theatre production of Follies, which begins next year.
Sondheim's classic musical was revived last year with direction by Dominic Cooke and a cast featuring Imelda Staunton, going on to win two Olivier Awards.
In her review of the original production, Sarah Crompton said the musical was "a devastating picture of the way the dreams of youth turn to the bitterness of age."
Joining the previously announced Joanna Riding, Alexander Hanson, Janie Dee and Peter Forbes will be Julie Armstrong, Lindsay Atherton, Josephine Barstow, Rosanna Bates, Jeremy Batt, Tracie Bennett (who was nominated for an Olivier Award for her performance), Billy Boyle, Kaye Brown, Anouska Eaton, Liz Ewing, Caroline Fitzgerald, Vanessa Fisher, Geraldine Fitzgerald, Bruce Graham and Adrian Grove.
Also appearing are Aimee Hodnett, Alyn Hawke, Harry Hepple, Dawn Hope, Liz Izen, Jasmine Kerr, Alison Langer, Felicity Lott, Sarah Marie Maxwell, Ian McIntosh, Ian McLarnon, Claire Moore, Tom Partridge, Gary Raymond, Lisa Ritchie, Rohan Richards, Myra Sands, Gemma Sutton, Monica Swayne, Christine Tucker and Liam Wrate.
Cooke's production has Olivier Award-winning designs by Vicki Mortimer, choreography by Bill Deamer, music supervision by Nicholas Skilbeck, orchestrations by Jonathan Tunick with Josh Clayton, music direction by Nigel Lilley, lighting by Paule Constable and sound by Paul Groothuis.
Previews for the show began on 12 February and it runs in repertoire until 6 April, with further performances to be added.