Casting announced for Matt Hartley's Eyam at Shakespeare's Globe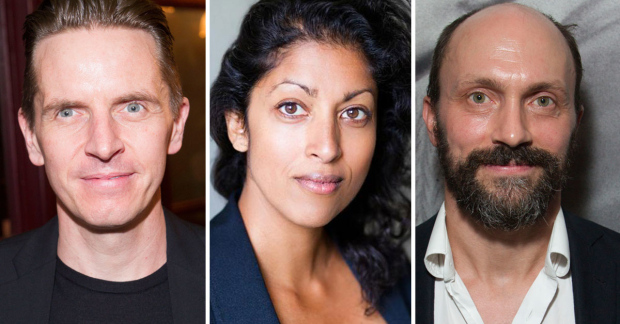 Casting has been announced for Matt Hartley's new play Eyam, which will open at the Globe in September.
Sam Crane will play William Mompesson, Priyanga Burford is Katherine Mompesson, Annette Badland is Reverend Stanley, John Paul Connolly is John Hancock, Oliver Ryan is Unwin, Will Keen is John Sydall, Sirine Saba is Mary Cooper, Adrian Bower is Phillip Sheldon and Norah Lopez-Holden is Emmott Sydall.
Howard Ward joins them as Marshall Howe along with Becci Gemmell will play Elizabeth Sydall and Mary Talbot, Luke MacGregor will play Edward Cooper and Rolland Torre, Zora Bishop will play Elizabeth Sheldon and Elizabeth Hancock, Jordan Metcalfe is Francis Bockinge and George Viccars and Rose Wardlaw will play Harriet Stubbs.
Adele Thomas directs Hartley's play is set in Eyam, a village in Derbyshire when the plague arrives in 1665. Orlando Gough is composer and the show's designs are from Hannah Clark.
Eyam is the latest in Michelle Terry's Globe season, which has also featured The Winter's Tale, Othello and the upcoming Emilia.