Emma Rice to stand down as artistic director of Shakespeare's Globe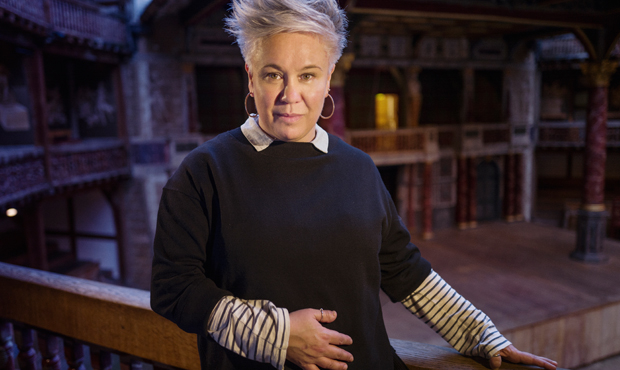 Emma Rice will stand down as artistic director of Shakespeare's Globe in April 2018, it has been announced.
The director took over in April 2016, meaning her tenure as artistic director will have lasted for only two years.
Neil Constable, CEO of Shakespeare's Globe said: "Emma's mould-breaking work has brought our theatre new and diverse audiences, won huge creative and critical acclaim, and achieved exceptionally strong box office returns.
"In breaking the mould, this latest season has generated productive debate concerning the purpose and theatrical practice of the Globe, in relation to the use of sound and lighting technology within our theatre spaces. Following much deliberation and discussion, the Globe Board has concluded that from April 2018, the theatre programming should be structured around 'shared light' productions without designed sound and light rigging, which characterised a large body of The Globe's work prior to Emma's appointment.
He added: "Whilst the realisation of Emma's vision has been a vital part of our continuing experimentation as a theatre, we have now concluded that a predominant use of contemporary sound and lighting technology will not enable us to optimise further experimentation in our unique theatre spaces and the playing conditions which they offer."
Rice said of the announcement: "I have had a wonderful time creatively here at the Globe, but I respect the Board's decision for its future direction. I look forward to continuing to explore the possibilities of this extraordinary space over the next 18 months, excited to see even more astonishing work unfolding in the glorious wooden 'O' as well as the exquisite Sam Wanamaker Playhouse.
"My tenure as artistic director has given me the opportunity of forging relationships with the most talented array of directors, actors and Globe staff throughout my 2016 Wonder Season, who I will be sad to say farewell to. The wonder now continues with the Wonder Noir Winter Season, and ahead to my 2017 Summer Season, which promises to be filled with joy, delight and love."
A full statement will be made in due course.
'Shared light' is the traditional light used in Elizabethan amphitheatres, where the audience and actors were able to see each other.
Rice's work at Shakespeare's Globe has been the subject of heated debate over the last few months. Many critics questioned her moves to modernise the Bard's work.
Her first season was the Wonder Season, which began with a production A Midsummer Night's Dream, directed by Rice.
Following that production there was a production of The Taming of the Shrew directed by Caroline Byrne and a version of Macbeth directed by Iqbal Khan.