What's in my Dressing Room? – Cheek by Jowl's Natalie Radmall-Quirke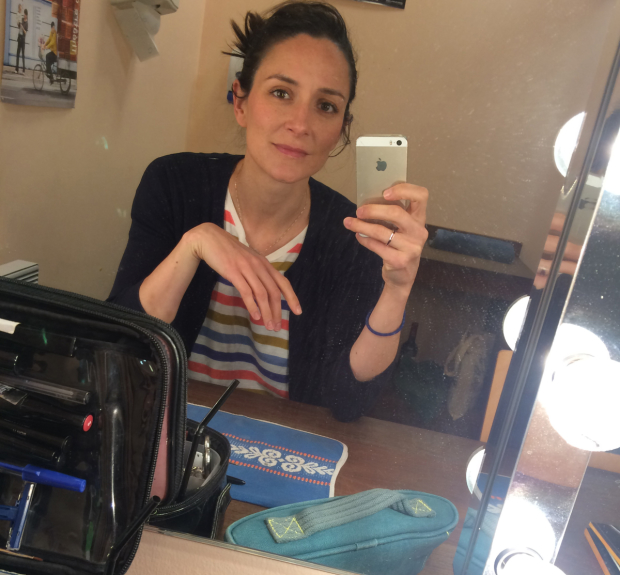 Natalie Radmall-Quirke's previous theatre credits include Widow Quinn in The Playboy of the Western World at Southwark Playhouse, and Lady Capulet in Romeo and Juliet at The Gate Theatre, Dublin.
She is currently on a world tour playing Hermione in Cheek by Jowl's The Winter's Tale which opens at the Barbican on 5 April before heading to Bristol Old Vic on 25 April.
Radmall-Quirke took us back stage at the Théâtre de Cornouaille in Quimper, France, to show us what she takes on tour with her.
---
The Box and The Mat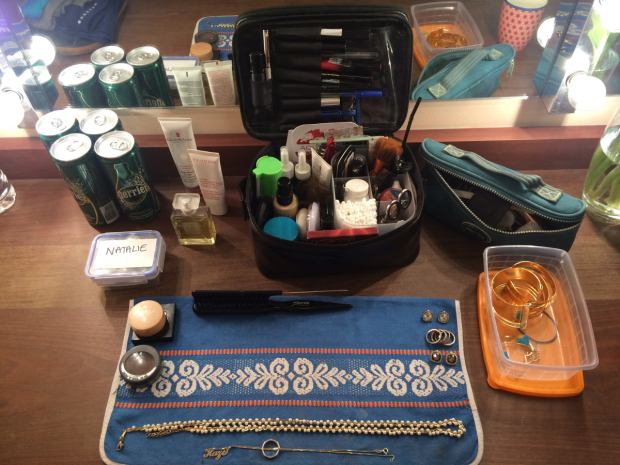 NRQ: "Because we play a new city almost every week it's good to be compact, so everything except props and costume fits in here – make up, medicines, plasters, scissors, cutlery, brushes, combs, pins, cards, pens, paper, floss, soap, moisturiser, everything. I'm not sure where the mat came from but I've had it forever and I love it. It creates a consistent little space, wherever we are."
The Snacks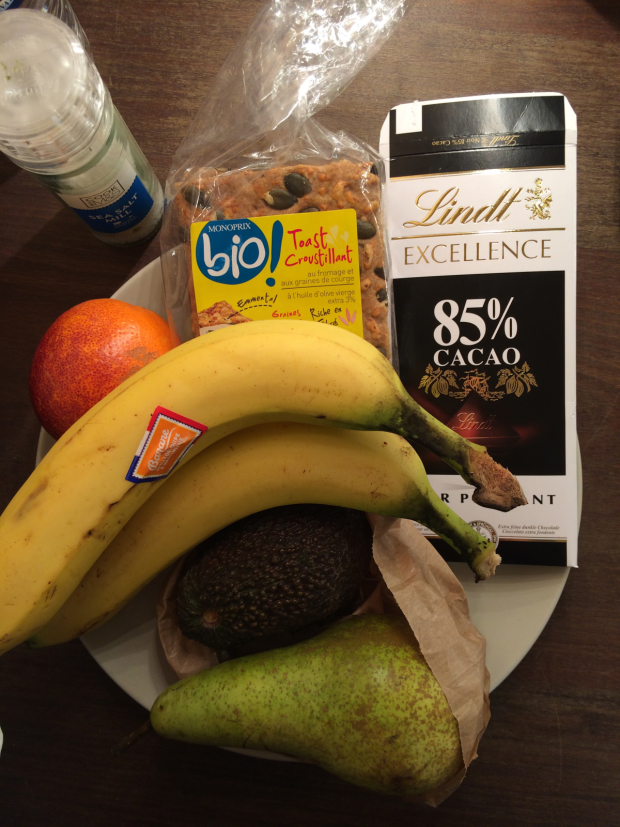 NRQ: "Essential interval snacks after the trial."
The Wine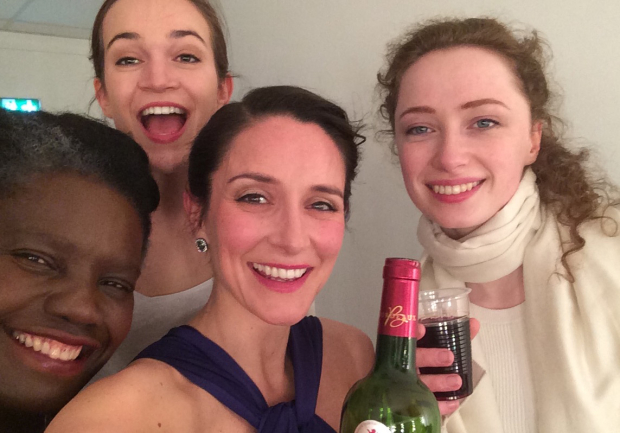 NRQ: "After the first show in a new venue, I like to open a bottle of wine for the dressing room.  This has earned me the nickname Queen of Vino, which of course I love. And here are the other dressing room essentials, Joy Richardson, Grace Andrews and Eleanor McLoughlin – our first night in Quimper before we open in London next week."
The Water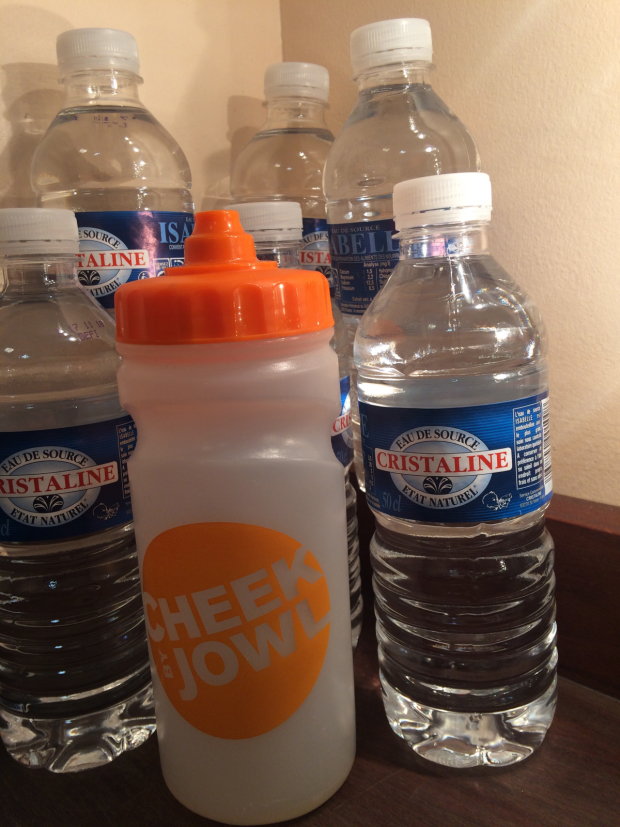 NRQ: "Litres of it.  On the first day of rehearsals there were all these Cheek by Jowl water bottles lined up for each of us to take.  I thought I'd never use mine. I'd mount it in plastic and frame it; but that didn't happen – I'm on my third one now."
The Gym Kit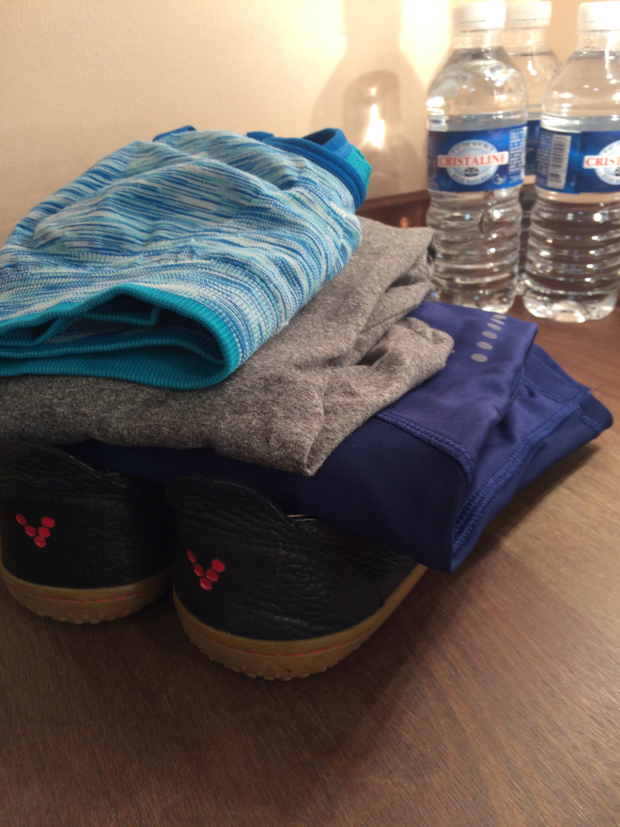 NRQ: "Before the group warm up every day I do twenty minutes of pilates.  Hermione gets pretty knocked around and it's good to check in with feeling strong before investing in being so vulnerable."
The Winter's Tale runs at the Barbican from 5 to 22 April before touring to Bristol and Europe.