Directors must deal with how older plays depict women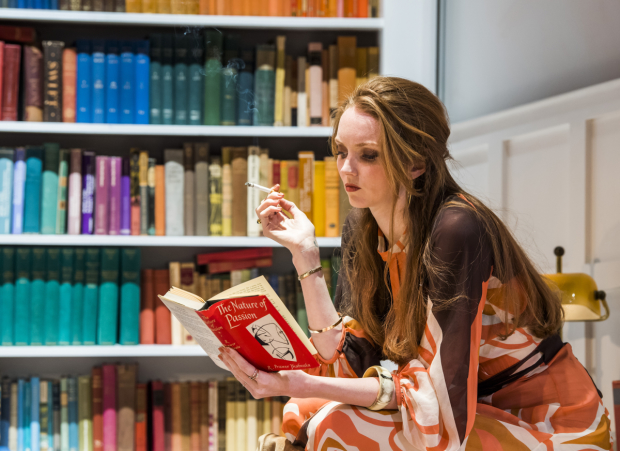 Christopher Hampton's The Philanthropist provided my brother with one of his finest hours on the stage, when he took on the part of Don in a rather good amateur production.
So I have always had great fondness for the play, for its wit and cleverness. But I hesitated to buy tickets for Simon Callow's current revival (though my brother is lobbying from the wings that we go) because the last time I saw it, I had begun to feel a bit queasy about its treatment and portrayal of the women.
I am sure that Hampton, writing in 1970, accurately and fairly caught the mood of the times, when women were still trying to work out exactly what liberation meant, and men really didn't care since the pill and sexual freedom meant it was much easier to get them into bed. Malcolm Bradbury's The History Man, a novel for which I also nurture a nostalgic affection, depicts a remarkably similar world.
Hampton accurately caught the mood of the '70s, but now, The Philanthropist makes a hard watch
But now? It is hard to watch. As Natasha Tripney put it in a savage review for The Stage: "The female characters in The Philanthropist are like parsley garnish on a flabby gammon steak." My colleague Holly Williams was left uneasy by a plot that explains one character's willingness to sleep around as the result of a childhood trauma, and makes a joke of another woman who never speaks. Susannah Clapp in the Observer, in fairness, felt it was the production rather than the play – written when Hampton was 23 – that was the problem.
And there's the thing. You can't just ignore these period details when remounting a play nearly forty years on. By chance, as The Philanthropist opened, I had been listening on Radio 4 to Harold Pinter's Betrayal (performed by the dream cast of Andrew Scott, Olivia Coleman and Charles Edwards) and Joan Bakewell's own riposte to Pinter's depiction of their affair, Keeping in Touch.
Her 45-minute drama was no match for the intricacy of Betrayal. But it was both entertaining and massively illuminating; her focus lay on the woman's motivation for the affair, her sense that she couldn't bear any longer to be another graduate wife, trapped in home and childcare, when her brilliance and beauty had once destined her for a career as glittering as that of her male peers.
You can't just ignore these period details when remounting a play nearly forty years on
Once you hear this sense of pinioned, desperate domesticity, Betrayal suddenly glows in a different light. In interviews leading up to the double transmission, Bakewell remembered her shock when Pinter sent her the script – a betrayal, as she saw it, of the secrecy that they had both maintained up to that point. In fact, she asked for very little to be changed: the title and a curious line about "I was just making a stew." Pinter ignored her on both counts.
But that line about stew has always bothered me when I have seen the play. It seems such a peculiar thing for a woman in the grip of illicit passion to be doing; it takes too long to make for one thing, and I can't imagine anything much more lust-dousing than a wholesome dish of slow-cooked meat. And once you notice that, you begin to notice how even in the grips of this affair, Pinter's heroine (and probably Bakewell herself) is still tied to housewifely touches to make their lives complete: the curtains, the table cloth, the specially chosen bed.
The position of woman, even a sexually liberated one, at that period is reflected in the way that Pinter chose to write about her. Because he is a great playwright, he manages to make his play fly beyond its circumstances, into something different; but those lineaments are still there and cannot be ignored.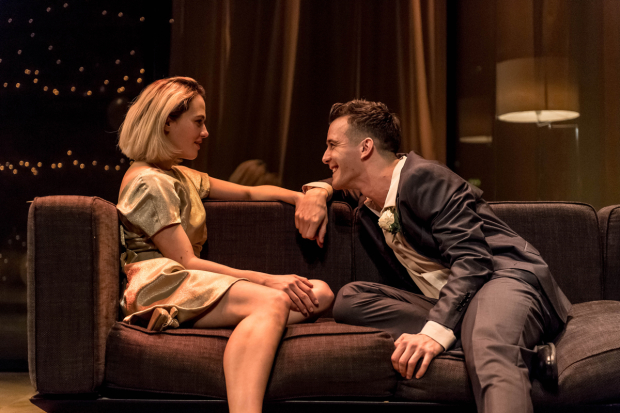 I have the same problem, but more so, with Look Back in Anger, where I find it hard to see beyond Alison tied to her ironing board in order to understand the radical nature of Jimmy Porter's beliefs. The domestic bully obliterates the crusader for freedom however hard I try to peer around him. But a good production can make me understand the play differently; as I recall the production starring David Tennant as a charismatic Jimmy and Kelly Reilly's ice-cold Alison placed the hero's misogyny in the context of his class insecurity and his desperate desire to win her over.
The same thing, in a different way, happened in Robert Icke's Hamlet where the director and cast directly address the problem of Ophelia's marginalisation and her previous relationship with the troubled hero. By thinking about what they meant to each other, the production (one of the best and most thoughtful I have ever seen) simultaneously yields new insight (magnificently realised by Andrew Scott and Jessica Brown Findlay) and solves the problem of a difficult historical perspective.
Directors please take note. No one is saying these plays are unperformable, but they can't any longer be staged with the woman question unaddressed.