Hamilton casting directors win at the inaugural CDG Casting Awards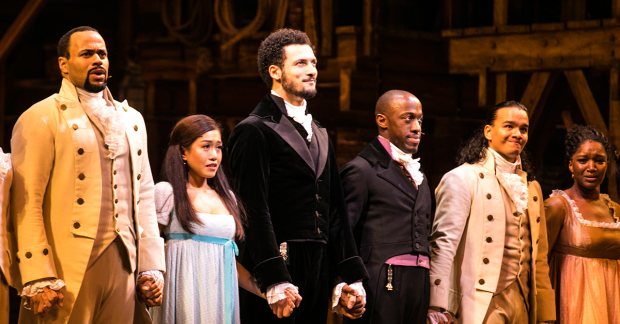 The winners of the inaugural CDG Casting Awards have been revealed.
The awards, which commend stellar casting across the creative sector, were held for the first time this year at the Ham Yard Hotel in London.
Paul Wooller, Felicity French and Trevor Jackson won the Best Casting in a Theatre production for Hamilton in the West End, which opened at the Victoria Palace Theatre in December 2017. The trio beat Alastair Coomer for The York Realist, Sophie Parrott for An Octoroon, Wendy Spon and Jacob Sparrow for Follies and Charlotte Sutton for Caroline or Change.
The Best Casting for a TV Production was won by Kate Rhodes James Casting for the hit TV series Bodyguard, while Michael Cox and Thom Hammond won the Best Casting in a Commercial for Cadbury's "Mum's Birthday" ad. Debbie McWilliams won the award for Best Casting for a Film for Film Stars Don't Die in Liverpool, which stars Annette Bening, Jamie Bell and Julie Walters.
Two special awards were presented on the night to Charlotte Bevan, who is director of the Creative Diversity Project at the National Theatre, and talent agent Richard Cook, who won the Award for Outstanding Contribution to International Casting. Cook was responsible for creating the Subtitle Film Festival to allow European actors and casting directors to meet.
The awards are decided by the Casting Directors' Guild chaired by casting director Victor Jenkins.