Cabaret refuses to rest on its laurels – proving long-running shows can be hotbeds for creativity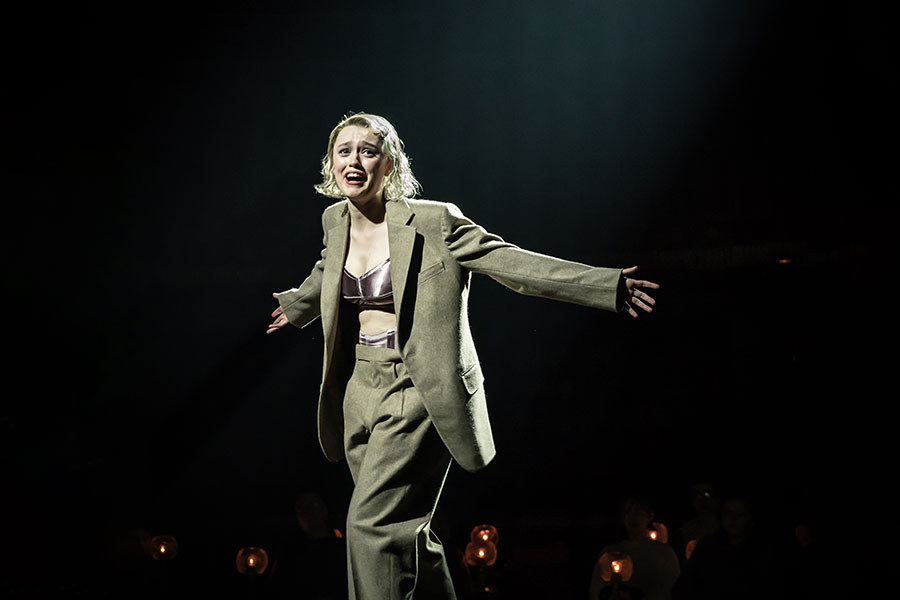 Long-running shows are often seen as the antithesis of innovation – the same blocking and direction, reheated and re-purposed for different performers as producers are eager to please the casual West End theatregoers.
But innovation can continue well after a show opens. It was exciting, during the pandemic, watching the creative time behind Six playing with the show's staging – altering the set of an award-winning piece, chopping and changing dialogue beats, costumes, lighting and more in order to fine-tune and refresh the experience.
The memory came to me as I watched Cabaret last week. A celebration of the new leads (Everybody's Talking About Jamie's John McCrea, Uncle Vanya and Sex Education's Aimee Lou Wood and A Dead Body in Taos' Nathan Ives-Moiba) the record-breaking revival hasn't for a single second rested on its laurels and continues to adapt its staging – altering costumes, blocking and characterisation.
New textures shine out from Kander's music, Ebb's lyrics and Masteroff's book. Ives-Moiba's Cliff, normally benign and bewildered by Berlin's extravagance, reads as older than Wood's Sally, at times leering over her, using her pregnancy as a justification for commenting on and curtailing her behaviour. His decision towards the end of the piece, to try and take her away from Berlin, feels controlling, almost possessive. It makes Sally's rebuttal during her climatic number "Cabaret" feel more personal – tied directly to the coercive behaviour of her bedmate.
Wood, for her part, carves out an entirely novel Sally Bowles – less sardonic or blasé than Jessie Buckley, she is heartbreakingly earnest during "Maybe This Time", layering on a fresh suggestion of naïveté rather than cynicism. Instead of suggesting Sally is caught off-guard by Cliff's offer of partnership, Wood injects a genuine sense of dedication and affection – it makes the show's ending all the more tragic.
"Cabaret", the number, has never been better – Wood clowning around with obliviousness in the face of oblivion. Delving into the ludicrousness of lines like "she was the happiest corpse I'd ever seen" – it's a performance I won't forget in a hurry.
Behind it all, McCrea's Emcee feels spectral, less pout-y than the more antagonistic Redmayne – a wry and forlorn observer unable to prevent Germany's descent into fascism. He also has a rollicking time during "Two Ladies", which I swear gets more overtly licentious every time I see it (we truly don't want to know where the Emcee gets his daily bread…).
Kudos must lie not only with the cast, but also associate director Jordan Fein, resident director Lauren Dickson, associate choreographer Kayla Lomas-Kirton and resident choreographer Alanna Kajdi, all working in tandem with the piece's original director Rebecca Frecknall to add fresh twists and takes on a well-known classic.
Shows that commit not only to entertaining audiences, but also interrogating their creative output, are those that help keep the West End fresh, and keep punters coming back for more.