Elvis stage musical plans confirmed by Baz Luhrmann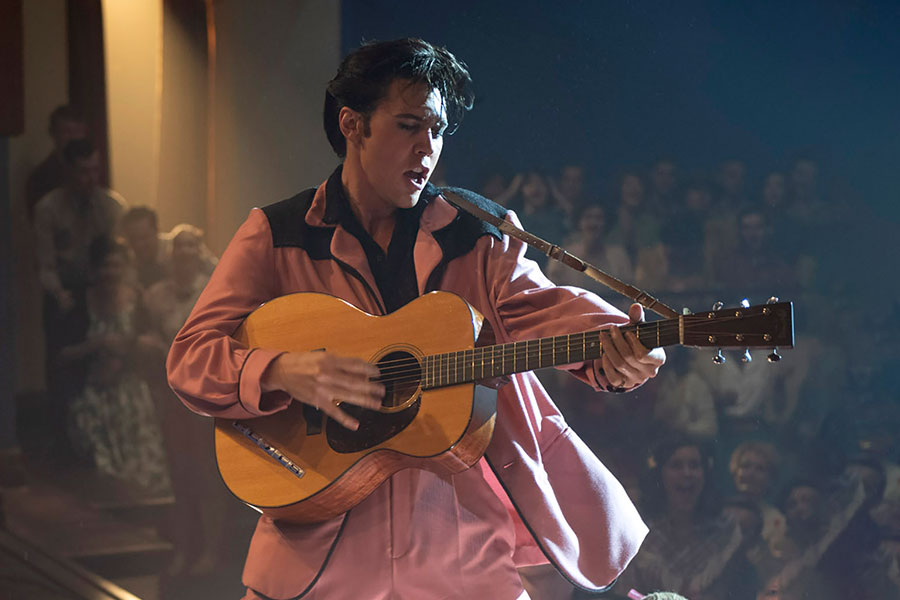 After he first gave WhatsOnStage a heads-up back in the autumn, it seems that Baz Luhrmann's plans are progressing quickly for the stage version of Elvis.
The film may not have picked up any Oscars, but it seems as though it may be destined to follow in the footsteps of shows like Moulin Rouge! or Strictly Ballroom and find its way to the stage.
Speaking on the red carpet at the Oscars, Luhrmann said: "It will be a bit like Moulin Rouge!. There will be an Elvis stage musical. We're getting into that now." Shedding more light on plans, Luhrmann ruled himself out of the director's chair for the stage production, though said he would produce it.
Moulin Rouge! and Strictly Ballroom are both produced on stage by Australian company Global Creatures, though it is unknown if the organisation will spearhead the Elvis stage show. Locations, dates and casting are to be confirmed.
It isn't unusual for Luhrmann to not direct stage versions of his films. Alex Timbers (Beetlejuice, Here Lies Love) was responsible for bringing Moulin Rouge! to the stage, so may be a natural fit for the Elvis gig.
Moulin Rouge! continues to play both in the West End and on Broadway, while a Strictly Ballroom revival is currently touring the UK and Ireland.
Elvis, released in 2022, stars Austin Butler and Tom Hanks and charts the rise and fall of the seminal music maker.