Revolutionising theatre spaces: Anthony Alderson on the Pleasance's new portable venue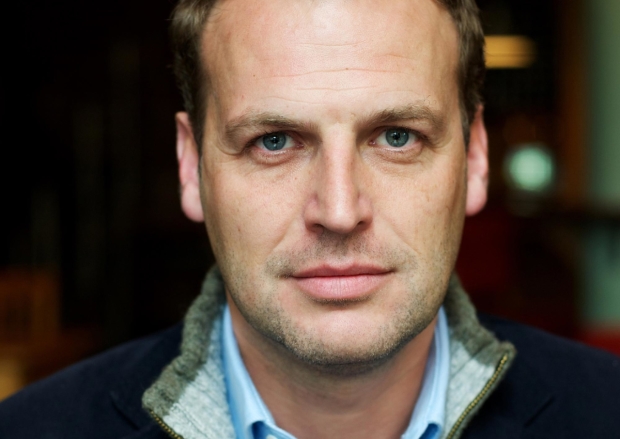 Anthony Alderson has been working for the Pleasance Theatre Trust for over 30 years. When it was first established in 1985, the Pleasance operated in Edinburgh for the fringe festival. In 1995 Pleasance Islington was established and last month it was announced that the London arm had had a refit and was would now be home to a new 80-seater theatre. The new space will reside in London for ten months of the year before heading up to become the Pleasance Beside during the festival. Here the director of the organisation explains why the new space heralds infinite theatre festival possibilities and a new era for the Pleasance in London.
---
Just to be clear, is the new space in London also the Pleasance Beside in Edinburgh?
It is and it isn't. The original Pleasance Beside was shipping containers fitted together. But although people loved being in them – and the list of people who started in those spaces is remarkable – they were only eight feet tall and so we had to build miniature lighting equipment. I wanted to find a space that was larger – four and a half metres tall – so you could light things in an interesting way.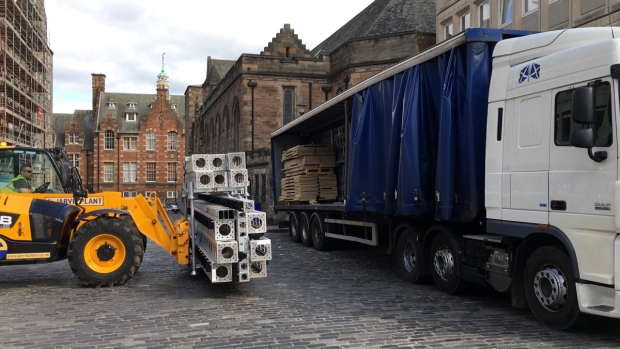 Presumably anything much bigger would have been difficult to get into the Pleasance Courtyard?
Yes, there are a few chips in the walls at the Courtyard which are a demonstration of just how tight Beside was. In 2016 I met a theatrical engineering company called Triple E who introduced me to some new designs for what is essentially the world's first grown-up Meccano. It is absolutely ingenious. Essentially it means you can put a theatre up and take it down any time you want. You could even take the façade of an old theatre and put one of these behind it. So the Pleasance Beside is the same theatre as the one in London, but in Edinburgh it's a metre and a half bigger than in London. It went to the festival in 2017 and then came to London in September.
Is it a bit like a flat pack theatre then?
Not quite, but almost. You get a list of parts, a bit like a Lego kit, there's a guaranteed price, you know how many parts there are and you get an instruction manual of how to put it together. Eighty five per cent of the building essentially comes off a shelf. Once you've finished with it, the parts could go back on a shop floor, or to a hire company. It's not recyclable, but it's essentially sustainable.
It sounds like the sort of space which could be used for festivals all over…
Yes, I love the idea that you could put a whole host of them on a brownfield site, like where they've knocked down Earl's Court. You could pop them up – 100 seater, 200 seater, 400 seater – all over the place. It wouldn't be difficult to put a load of these in a field with Portaloos and a portable box office and away you go. The system is so unbelievably clever and modular. It's not acoustically sealed in any way though – it's definitely a fringe venue.
This new space feels like it's arrived with a bit of a change at the London Pleasance would you agree?
Yes, we have invested money in the building through a refurbishment and renewed the lease. The idea is to concentrate on text, plays and stories in the space. We have brought in Nic Connaughton over from the Arcola to be our head of theatre. Nic's background is very cohesive. One of the reasons for getting him on board is that I believe the future of small-to-mid scale touring in this country is through partnerships between theatres. We are going to see theatres working together in order to raise money to produce work more and more. That is what Nic and I are working on.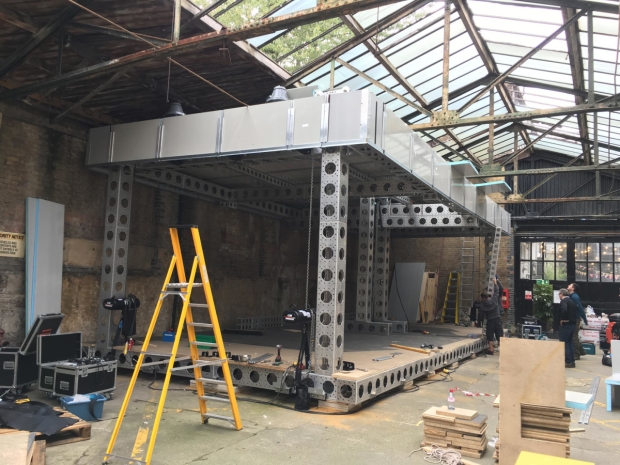 Do you get huge Fringe fatigue?
No. I live here now, near the beach in Portobello. It's an incredible city and great place to work. I grew up here. How could you get bored of the greatest arts festival in the world?
What's changed over the years, in your opinon?
I think the scale has changed and the risk that people take has changed enormously. Accommodation charges are now huge and to bring a four-person play to the festival now, you don't get much change out of £50,000. It's a lot of money. It's still the cheapest place in the world to see the most remarkable amount of stuff, but it is getting harder for theatre companies to do it because of the costs. I don't think the spirit has changed though. Every year I see something that changes my way of thinking. This is still the world's pressure valve.
What are you excited about that's coming up to the Pleasance venues this year?
There are lots of things I'm looking forward to. Zippos Circus is also going onstage at the EIC and in the 250th anniversary of circus too. There's motorbikes onstage. It's good fringe fun. Nichola McAuliffe has also written a play called Resonance which is set 25 years after the murder of the Romanov family and it's about prejudice and the politics of revenge and of revolution.