Anna O'Byrne: 'Dame Julie Andrews made us call her mum'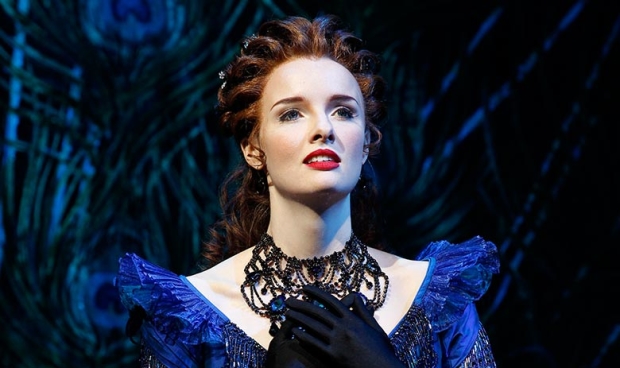 Anna O'Byrne originated the role of Christine Daae in the Australian production of Love Never Dies and subsequently starred as Christine in the West End production of Phantom of the Opera. Most recently she took on the role of Eliza Doolittle in Julie Andrews' production of My Fair Lady in Australia for which she won the Helpmann Award for Best Female Actor in a Musical.
She now returns to London to star in the revival production of The Woman in White at Charing Cross Theatre, directed by Thom Southerland.
---
Andrew Lloyd Webber is a master of intimate shows that are also on a really grand scale. So having seen some of director Thom Southerland's work fitting huge shows into small spaces it really excited me to think we were going to tell the story on a more intimate level. The Woman in White is a piece of claustrophobic Victoriana and when the visual language of the storytelling is done well, it's very thrilling to watch.
When I first listened to the musical, I turned to my boyfriend and said: 'Oh my god this is stunning'. I hadn't heard the musical before I listened to it for the audition, but when I did, it really spoke to me. It's set in the mid 1880s and is the story of Walter Hartright who is an artist from London and is summoned to a stately home to be engaged as a drawing teacher to two half sisters. On the way he encounters this mysterious woman in white who looks like one of his pupils. He falls in love with one of the young women he teaches and then has to work out a mystery. I don't want to give too much away but it is a gripping story with twists and turns.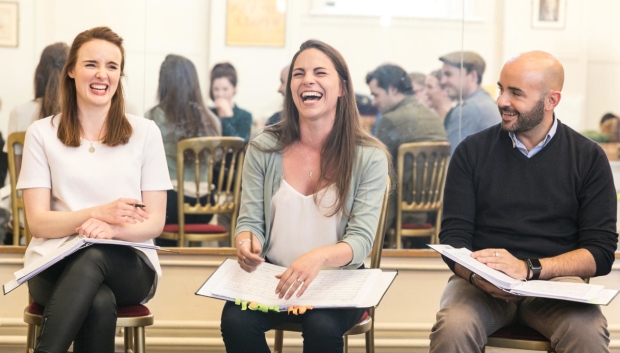 Everybody keeps talking to me about the projections in the original West End show. I can't speak for the original, because I don't know much about it, but I think it was one of the first times projections had been used on stage. We have no projections in our production, we're far more smoke and mirrors and very low-tech, lo-fi special effects. We are using old school theatrical conventions, which really fits with the story being a Victorian melodrama.
It's thrilling to continue my professional relationship with Andrew Lloyd Webber on this show. He has been a huge guiding force in my career and has been extremely kind to me as a person along the way. I just love singing his music. Working on Love Never Dies in the first Australian production was the first time I had ever worked on a musical from the ground up and it was right at the beginning of my career.
Julie Andrews demanded we call her mum. It was on the first day of rehearsals for My Fair Lady and all the cast now call her that. She's extremely warm, very giving, wickedly funny. She smells delicious and gives the best hugs. She's also an exacting perfectionist which is great for me because I am too. It was a masterclass to work with her and it will stay with me forever.
I'm Australian but I've lived in London for over five years now. I come and go as work dictates. But the experience of doing My Fair Lady in Australia – I would have done that if it was anywhere in the world. When I won the Helpmann Award [the Australian equivalent of the Tonys], I was actually in London, sitting unglamorously on my couch with my partner. You can't put too much stock in awards, but it is a lovely recognition and it's recognition of the work Julie and the company did too, so I share it with them.
The Woman in White runs at Charing Cross Theatre until 10 February.