Andrew Garfield returns to the National Theatre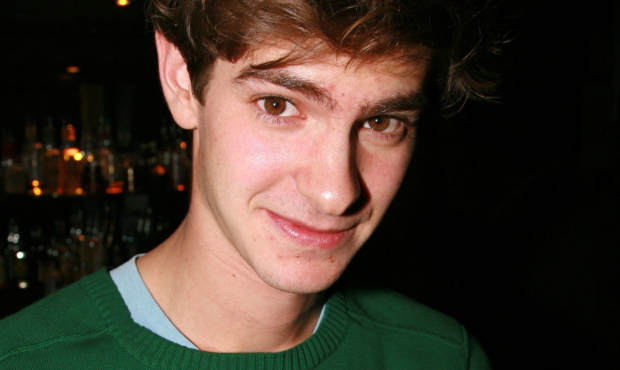 The National Theatre has announced a new season which includes Andrew Garfield returning to the theatre in 2017.
Garfield will play Prior Walter in Tony Kushner's Angels in America directed by Marianne Elliott in May 2017 in the Lyttelton Theatre. The actor, who became known for films such as Never Let Me Go and Spiderman, last performed at the National in 2006.
Elsewhere in Rufus Norris' new season there will be a production of Bertolt Brecht and Kurt Weill's The Threepenny Opera in a new version by Simon Stephens, directed by Norris. Rory Kinnear will play Macheath and Jamie Beddard, Rosalie Craig and Nick Holder will join him. The Threepenny Opera will open at the Olivier in May.
Alexi Kaye Campbell's new play Sunset at The Villa Thalia will open in the Dorfman in June. Directed by Simon Godwin the play features Downton Abbey star Elizabeth McGovern alongside Christos Callow, Sam Crane, Glykeria Dimou, Ben Miles, Pippa Nixon and Eve Polycarpou.
In October at the Olivier, Lucian Msamati will play Salieri in Peter Shaffer's play Amadeus. Amadeus received its world premiere at the NT in 1979. Msamati is currently onstage at the National Theatre in the hit show Ma Rainey's Black Bottom.
The highly acclaimed Young Chekhov series which opened at Chichester Festival Theatre last year will transfer to the National theatre's Olivier stage in July, with Anna Chancellor reprising her role as Akardina in The Seagull.
Tamsin Greig also returns to the National as part of the new season. The comedy actress will take on the role of Malvolia, usually Malvolio, in Twelfth Night, which will open in the Olivier theatre in February 2017. Twelfth Night will be the first of two Shakespeare plays to be directed by Simon Godwin, the following being Antony and Cleopatra in 2018 starring Ralph Fiennes .
In the Lyttelton in October, Robert Icke will make his NT directorial debut with The Red Barn, a new play by David Hare, which is based on Georges Simenon's novel La Main. Following this, Belgian director Ivo van Hove will head up a new production of Hedda Gabler in December. It will be a revised version of his original production for the New York Theatre Workshop with British actors.
Bryony Kimmings and Brian Lobel's A Pacifist's Guide to the War on Cancer with music from Tom Parkinson will arrive at the Dorfman in October. There will also be a new play written and directed by Alexander Zeldin Love opening at the Dorfman in December.
New plays in the Dorfman include one from Lucy Kirkwood – Mosquitoes, directed by Rufus Norris – and Consent by Nina Raine, which plays from April 2017.
The final show at the National Theatre's Temporary Shed will be Another World: Losing Our Children to Islamic State by Gillian Slovo and directed by Nicholas Kent in April. Norris said at the press conference today: "'Another World' is going to be the last fully resourced production that we do in the theatre. We don't know yet whether we will be knocking it down after the last plays, we're looking at a couple of options."
The theatre also announced that Sir Lenny Henry will be a member of the NT board.