A Midsummer Night's Dream at Shakespeare's Globe – review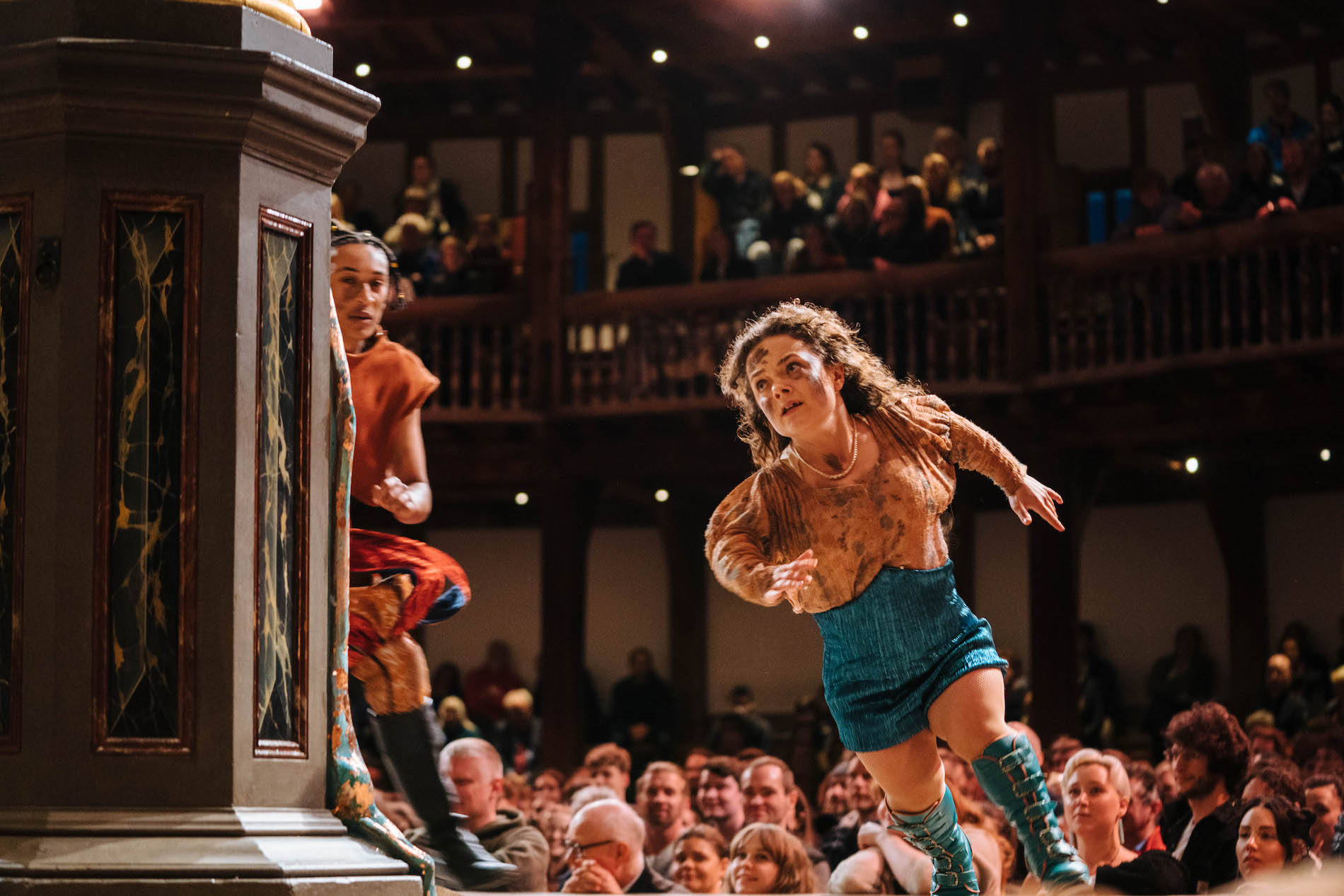 The casting of the ferocious Francesca Mills, an actor who has a form of dwarfism, as Hermia has given cause for the Globe to issue warnings over not just the sexist and misogynistic themes employed by Shakespeare, but also the ablest language used in A Midsummer Night's Dream. Indeed, as insults are thrown at the lovelorn Hermia, calling her small and dwarfish and offering the oft quoted "though she is little, she is fierce", it brings a startling new breadth and brutality to the text in Elle While's spritely new production.
The spirited magic and the darkly comedic are given such air to breathe that this is a production that draws its audience in with a good natured but naughtily mischievous wink. While is canny enough to allow the comedy to reach heights of ridiculousness and knows exactly when to put the brakes on and pause for the quieter moments too. Even Mariah Gale's particularly frisky Bottom has a beautifully tender moment as she observes that "man is but a patched fool".
Metallic, twine entwisted fairies glisten like the golden covered tree roots that rise up through the Globe's stage and wrap themselves around its mighty oak pillars. Nature is the ruler here, and Michelle Terry's Puck embodies this quite beautifully in a slightly sinister mask that wraps around her head in a Medusa-like root ball of entangled undergrowth. It's as unnerving as it is beautiful and in the hands of Terry's assured Puck it is also wildly comic.
The four lovers are given plenty of guts and are far from the usual doleful-eyed sleepy heads. Mills' Hermia and Isobel Thom's Helena are robust enough to give Vinnie Heaven's Demetrius and Sam Crerar's Lysander a run for their money. Control, and even violence are always sat dangerously close to the edge of the roller coaster love story for the four youngsters as they pit their way through the magical forest.
In their dual roles, there is nice contrast between the metallic shimmer of the fairies and the overall-clad Mechanicals in the excellent design work by takis. A fantasy concoction of period dress, Mad Max dystopian steam punk with a little bit of Six the musical thrown in for good measure make for a strong visual. Sarah Finigan's Snug the Joiner is especially comical, with a nicely downplayed Quince from Rebecca Root.
Marianne Oldham's elegant Titania is all poise and stature, even as she clambers aboard a suspended hammock-like net in which she slumbers under the spell of Jack Laskey's finely chiselled Oberon. As Oldham speaks of being "spirited away from fairyland" it is to the passing planes above that she gestures. These are the moments that make the Globe such a uniquely satisfying experience. Artistic director and Puck, Terry knows this only too well also, and positively comes alive amidst the crowd in the Wooden 'O', where she so clearly thrives on its stage.
A funky brass band plays James Maloney's score, full of pulsating tuba and sultry saxophone with some mysterious underscoring throughout as well. This may be one of very many 'Dreams' to have been at the Globe in recent years, but as the sun comes out over London it is always a treat to be back.