250 years of circus: YouTube and going from contortion handstands to swinging trapeze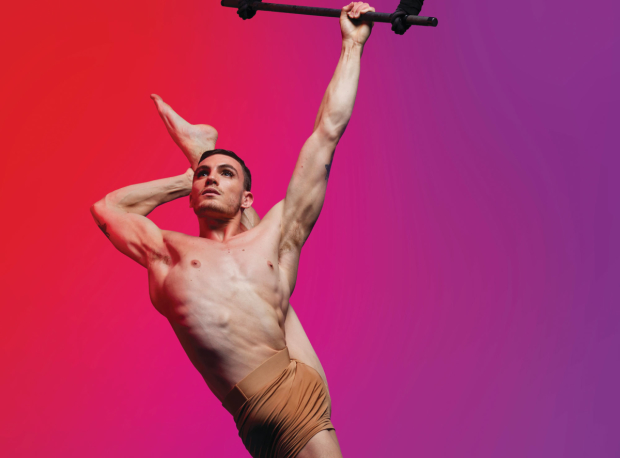 Born and bred in the deep northern suburbs of Adelaide, South Australia. I grew up training recreational gymnastics from age 10. Though my parents were incredibly supportive, little did they know they were enabling a twenty-year addiction (and counting).
As a kid, I had flittered from interest to interest, trying my hands at different things including illustration classes, the accordion, and even breeding tropical fish. Eventually I found myself in the acromat-blue clad space of Cirkidz, Adelaide's premiere youth circus. Hungry to learn and terrible at everything except the splits, my first introduction to trapeze was pretty ubiquitous with most youth circus kids. Knee hangs, half angles, bird nest, it didn't seem to capture my attention. My gateway drug to static trapeze was swinging trapeze.
I remember being totally captivated (hypnotised even) by swinging trapeze
At age 18, I was accepted into the National Institute of Circus Arts (NICA) to study contortion handstands. I honestly never had any desire to touch a trapeze, I was strictly ground-based and stubborn as a Taurus. I remember being totally captivated (hypnotised even) by swinging trapeze. I would sneak into the space during my lunch hour and watch Helene Embling coach one of the third year students as I skulked in the shadows. Helene affectionately christened me "The Stalker" and eventually grew to tolerate my being around. Though my understanding of modern circus history is pretty rusty, I do believe that Shanna Carroll's fixed trapeze number from Les Sept Doigt de la Main's show Loft created in 2002 was a catalyst for contemporary trapeze today.
With the advent of YouTube in 2005, thousands of acrobats got the chance to share what was happening in circus globally
With the advent of YouTube in 2005, thousands of acrobats around the world got the chance to share and peek into what was happening in circus globally. I remember watching Shana's routine religiously for inspiration. As a youth circus kid, trapeze seemed pretty limited and painful, so to finally see an innovative piece of contemporary circus on such a traditional piece of equipment opened up a whole realm of possibilities. R.I.P genetic drop to ankles and viva la revolution of the armpit hang! By the time I graduated NICA, I still never really considered myself an 'aerialist' despite having studied swinging trapeze.
I was soon offered a contract with Circa a few months post-graduation and such is the life of a company performer, was asked to prepare a static trapeze routine due to an injury of one of the cast members. I really hadn't done much static trapeze (except a few improvisations under the evil eye of Helene at NICA), so I had to be pretty inventive to fill the whole five minute. But from that routine, I think I started to develop my own repertoire and style and since then I have slid into the role of an aerialist.
I am still so inspired by some seriously innovated artists such as Cohdi Harrell, Arthur Morel Van Hyfte and Enni-Maria Lymi. The continual evolution of trapeze seems synonymous with the personality of the performer and it's a joy to watch the art form expand.