David Bedella and Sarah Ingram star in Twickenham Theatre's Sweeney Todd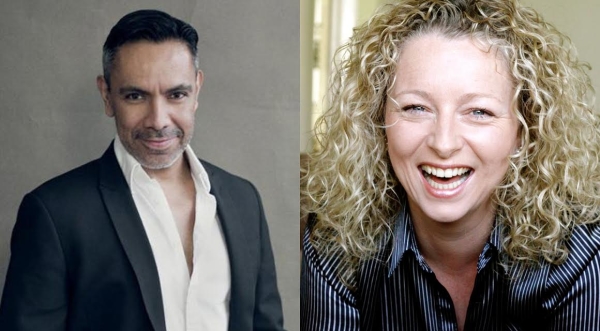 Olivier Award winner David Bedella will play the title role opposite Sarah Ingram as Mrs Lovett in a new staging of Sweeney Todd, which launches The Twickenham Theatre later this year.
The "intimate" revival of Stephen Sondheim and Hugh Wheeler's classic musical opens on 16 September 2014 (previews from 10 September), running until 4 October.
Co-produced with David Adkin, Sweeney Todd marks the 100-seat venue's first in-house production. The Twickenham will also host productions by visiting companies and community groups.
David Bedella's myraid stage credits include his multi-award winning role in Jerry Springer The Opera, and more recently Putting it Together at St James Theatre and In the Heights at Southwark Playhouse.
Directed by Derek Anderson, the cast also includes: Shaun Chambers (Pirelli), Genevieve Kingsford (who makes her professional debut as Johanna), Mikaela Newton (Tobias) and Josh Tevendale (Anthony).