Cast announced for Noel Coward's This Was a Man at Finborough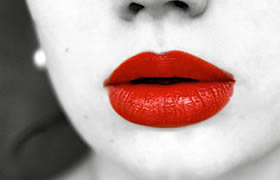 Casting has been announced for Noel Coward's This Was a Man at the Finborough Theatre.
The 1925 play, a look at adultery among the middle classes that was originally banned by the Lord Chamberlain, has never been performed in the UK.
It is directed at the Finborough by actress Belinda Lang, and runs from 15 July to 2 August 2014.
The cast features Jamie De Courcey, Dorothea Myer-Bennett, Georgina Rylance, Robert Portal, Nicholas Audsley, Alex Corbert Burcher and Grace Thurgood.
Edward Churt (De Courcey) is a successful painter. His wife Carol (Myer-Bennett) has a "vivid personality composed of a minimum of intellect and a maximum of sex". Increasingly aware of her infidelity, Edward defends himself with a veneer of sophisticated insouciance. But his best friend and army comrade is determined to avenge him.
This Was a Man is presented by Julyan Creative Productions in association with Neil McPherson for the Finborough Theatre.