Photos: London's theatres, then and now
Do you ever walk around London and wonder what the theatres and their communities looked like 20, 50 even 100 years ago?
We do, so we sent our features editor out with a camera and some old photos of London's finest theatres and tasked him with becoming a cross between David Bailey and Doctor Who. Below are the results of his trek around theatreland.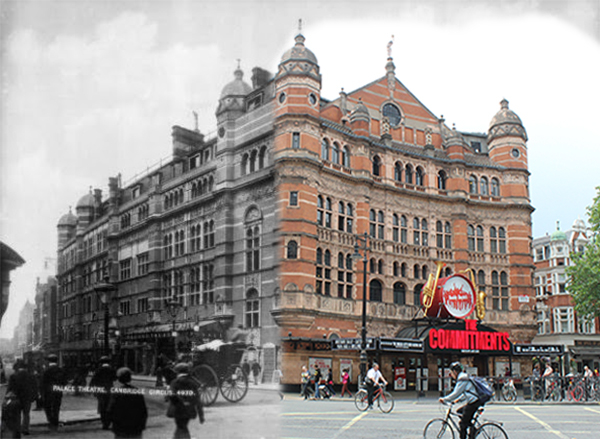 " The Palace is such an imposing building, whereas a lot of other theatres in London are hidden away or sandwiched in a terrace, the Palace stands proud, a touch of elegance among the chaos of Shaftesbury Avenue and Cambridge Circus."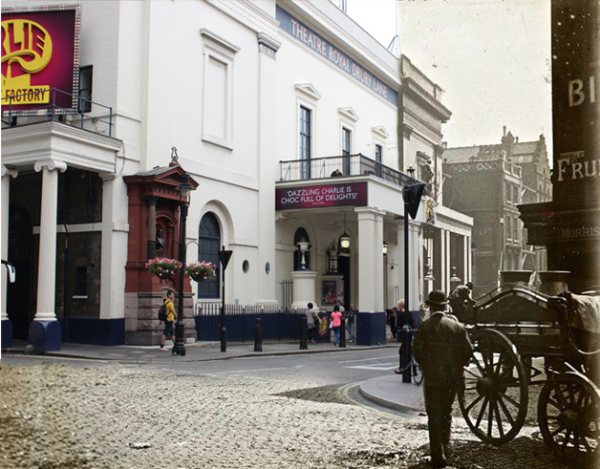 "The original building opened in 1663, making the Theatre Royal, Drury Lane London's oldest theatre, couple that with the history of the surrounding Covent Garden, a visit to this venue is truly special, regardless of what's on stage."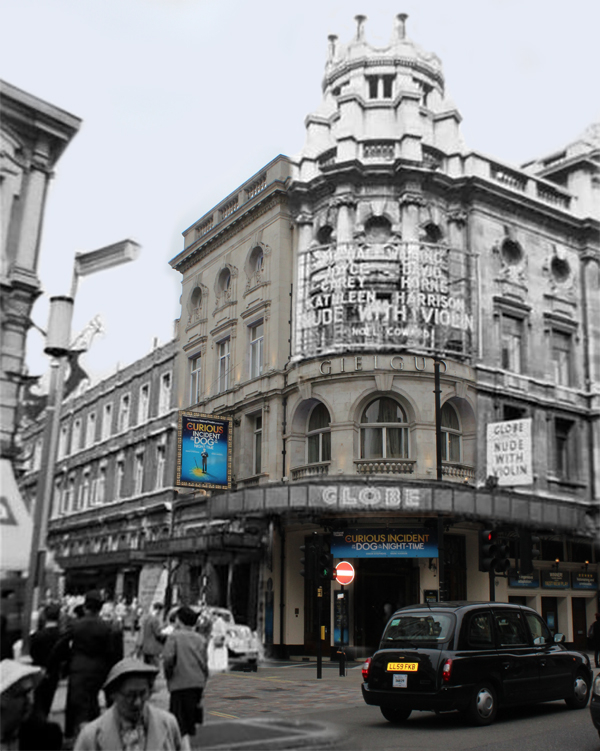 "Several theatres in London have changed their names over the years. The Gielgud originally opened as the Hicks Theatre in 1906 but was renamed the Globe Theatre in 1909. However due to the the newly opened recreation of Shakespeare's Globe Theatre on the Southbank, the venue was renamed the Gielgud, in celebration of actor John Gielgud, in 1994."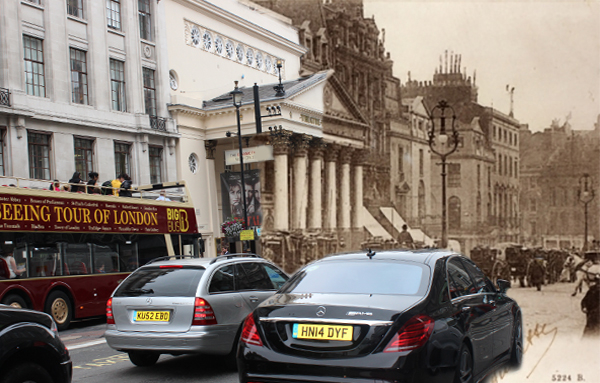 "The Theatre Royal, Haymarket is another one of London's most beautiful theatres. Initially opened in 1720, making it the third-oldest London playhouse still in use. The current building was designed by John Nash (who was also responsible for Buckingham Palace and Piccadilly Circus) and opened in 1821."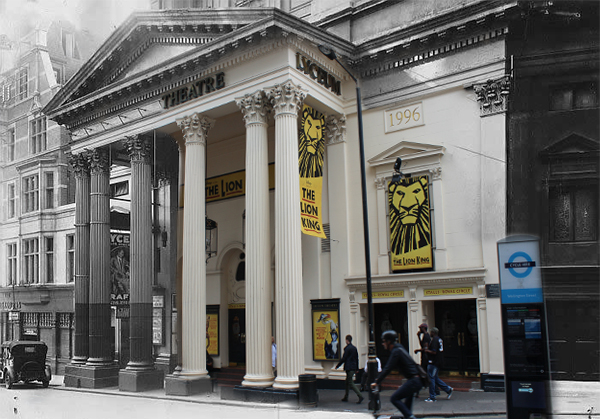 "There's been a theatre on this site called the Lyceum for almost 250 years, I think the The Lion King has been there for about half of that time! Perhaps my favourite fact about the building is that Bram Stoker, author of Dracula, worked between 1878 and 1898 as business manager of the theatre."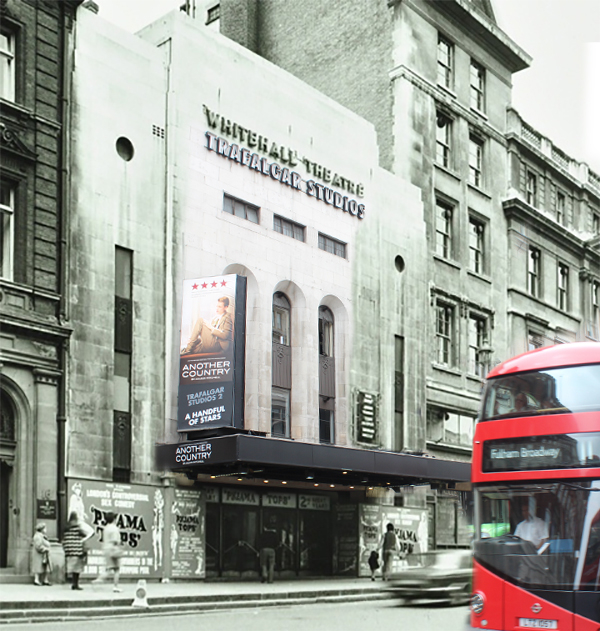 "Another venue that has changed its name is Trafalgar Studios. Originally the Whitehall Theatre, built on the site of the 17th century Ye Old Ship Tavern in 1930. In the picture you can see both signs on the front of the building"