Billie Piper stars in phone hacking play at National Theatre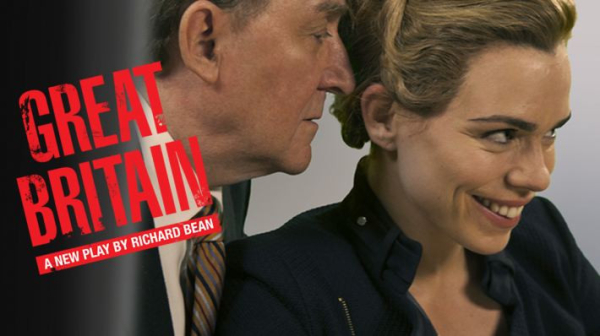 As previously rumoured, Billie Piper will star in a new play about the press, police and political establishment at the National Theatre Lyttelton which opens next week, on 30 June 2014.
Great Britain, written by Richard Bean (One Man, Two Guvnors, Made in Dagenham), is billed as an "anarchic satire" and opens days after the culmination of the phone hacking inquiry which saw former spin doctor Andy Coulson convicted.
Billie Piper will play Paige Britain, a news editor of tabloid The Free Press, which is 'locked in a never-ending battle for more readers'. The cast also includes Oliver Chris, Robert Glenister and Harriet Thorpe.
Nicholas Hytner will direct the play, which he describes as 'a satire on perversions of the idea of a free press, not the free press itself'. Hytner also told the press this morning that the team were 'advised' not to open the production whilst the trial was still in progress.
The rest of the company comprises Sarah Annis, Ross Boatman, Robert Calvert, William Chubb, Dermot Crowley, Jo Dockery, Ian Hallard, James Harkness, Scott Karim, Barbara Kirby, Nicholas Lumley, Maggie McCarthy, Iain Mitchell, Miles Mitchell, Aaron Neil, Nick Sampson, Kellie Shirley, Kiruna Stamell, Rupert Vansittart, Joseph Wilkins and Andrew Woodall.
Hytner, who has previously collaborated with Bean on One Man, Two Guvnors and England People Very Nice, said this morning that Great Britain is "a criticism of perversions of the free press, not of the principle of a free press."
Asked whether the play took a moral stance in response to the phone hacking revelations, Bean added: "I don't think there's a moral or message as such, but there's a lot about decency."
The show opens on Monday 30 June, following no previews, and runs until 23 August. It is designed by Tim Hatley, with lighting by Neil Austin, music by Grant Olding, sound by Paul Arditti and video/projection by Leo Warner. Tickets are on sale now.