Cameron Mackintosh acquires West End's Victoria Palace and Ambassadors theatres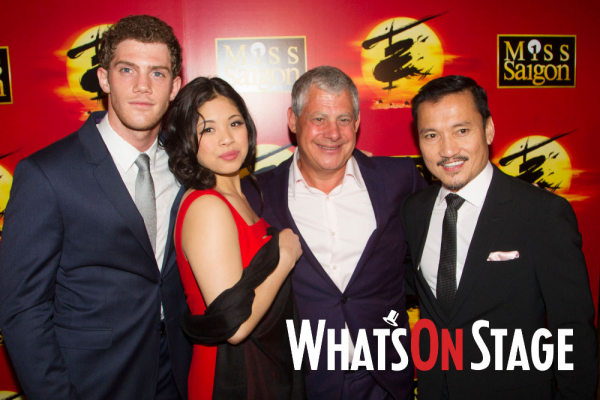 Cameron Mackintosh has announced the acquisition of two major West End theatres – the Victoria Palace, current home of Billy Elliot, and the Ambassadors, which he plans to rename The Sondheim Theatre.
Mackintosh – recently given billionaire status in the Sunday Times Rich List – will take over the Victoria Palace next month and the Ambassadors by 2015.
He said of the acquisition of the 1500-seat Victoria Palace: "I am delighted to have the opportunity to take over stewardship of the Victoria Palace Theatre from Sir Stephen Waley-Cohen. I consider its auditorium one of Matcham's finest, with a remarkable fusion of intimacy and scale, a gloriously rich décor and perfect sight lines from every seat."
He plans to extensively refurbish the venue, which will see it closed for "about a year" from autumn 2016.
"What really made the Victoria Palace irresistible to me is that Stephen has imaginatively seized the opportunity arising from the major building development taking place all around the theatre to obtain planning consent to extend the stage and front of house areas," he added.
The acquisitions will take Delfont Mackintosh's portfolio of theatres up to nine.
Of the Ambassadors, which currently houses West End longrunner Stomp and is also in the ownership of Waley-Cohen, Mackintosh said: "My plan is to completely rebuild the auditorium in order to fulfil a long standing dream for the West End to have a transfer house primarily for seasons of exciting productions from theatres in the subsidised sector seeking a non-proscenium environment that mirrors their own stages."
His decision to rename the theatre in honour of Stephen Sondheim will make the composer the only figure to have theatres named after them in both London and New York.
"I am flattered and thrilled that Cameron Mackintosh has chosen to rename The Ambassadors Theatre after me", said Sondheim. "What Cameron is supplying is a transfer house for seasons of those [smaller] productions, a way of prolonging their lives and allowing them to be seen by an expansive variety of audiences – something, I should add, as much needed in New York as in London."
Waley-Cohen, who is retaining ownership of the St Martin's Theatre, home of the world's longest-running production, The Mousetrap, described Mackintosh's plans for the Ambassadors as "a shining example of how imaginative re-thinking can ensure a vibrant future for a historic theatre."