Suffolk Summer Theatres' 2014 season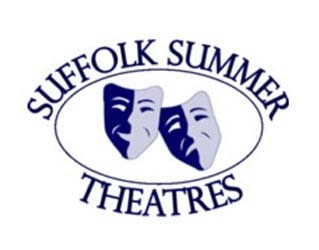 Southwold is the first to take to the stage this year. Suffolk Summer Theatres has grown out of the original Southwold Theatre established by Jill Freud 30 years ago. More recently, all the productions are also given a run at Aldeburgh's Jubilee Hall with the last two of each season opening there.
The summer season across both theatres runs from 9 July to 13 September. It starts with Alan Ayckbourn's Taking Steps which plays in Southwold until 19 July and transfers to Aldeburgh from 24 July to 2 August. The director is Richard Frost and the designers – as for all the other productions – are Maurice Rubens (sets), Miri Birch (costumes) and Mark Sterling (lighting).
Deathtrap, Ira Levin's nail-biting, edge-of-your-seat thriller, follows in Southwold on 21 July, runs until 2 August and can be seen in Aldeburgh between 5 and 9 August. Armen Gregory directs. That marvellous peek at what (can) go on behind the scenes – Michael Frayn's Noises Off opens in Southwold in a production by Phil Clark on 4 August. After 16 August it transfers to Aldeburgh for the week 19-23 August.
Charles Marowitz's gloss on Conan Doyle's creation steps into the limelight on 18 August in the guise of Sherlock Last Case. This starts off in Aldeburgh 11 to 16 August in a production by Sterling and moves to Southwold between 18 and 30 August. The final production of the 2014 season is another classic thriller, albeit of an earlier vintage.
The Late Edwina Black by William Dinner and William Morum is directed by Frost, this neatly topping and tailing Suffok Summer Theatre season. It opens in Aldeburgh on 25 August where it runs until 30 August and transfers to Southwold between 1 and 13 September. Sunday 10 August in Southwold also sees a light-hearted evening entertainment of words and music performed by Freud and Frost, among others.