Northern Stage and Show and Tell announce Edinburgh line up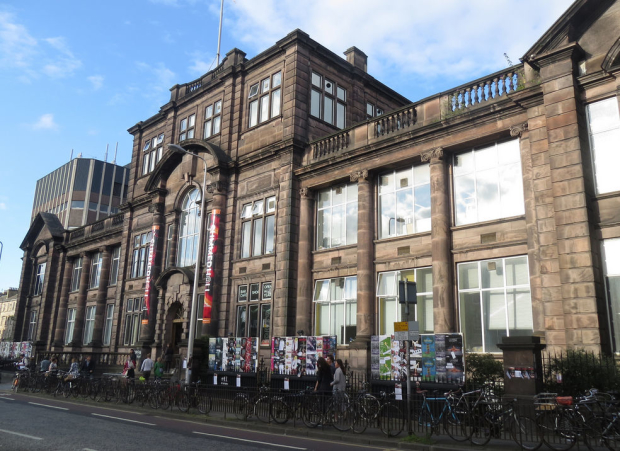 Northern Stage and Show and Tell have each announced their Edinburgh line-up at Summerhall.
The producing company Northern Stage will be presenting a new RashDash show about masculinity, gender and language. RashDash return to Edinburgh with Two Man Show after a four year break.
Elsewhere, Unfolding Theatre return with Putting the Band Back Together with a cast that includes Ross Millard from the Futureheads and a house band of local ex-players.
Hannah Nicklin will also feature in the Northern Stage line up with Equations for a Moving Body, a one-woman show about physiology of endurance. The Deaf & Hearing Ensemble will also play People of the Eye about families.
This year will also feature a piece merging stand-up with astrophysics from Third Angel called 600 People, a piece inspired by Kate Bush's dancing called Sacre Blue and a piece inspired by the true story of 29 single mothers who launched a campaign around housing issues, called Lung.
Northern Stage artistic director Lorne Campbell said: "Northern Stage is delighted to return to Edinburgh for a fifth year with an incredible group of artists. This year's programme is diverse, political, contemporary and hugely ambitious."
Show and Tell present four premieres including Ross Sutherland's debut two-hander Party Trap, while Kiran Hurley performs Heads Up, and On the Run return with Tell Me Anything. Sh!t Theatre also return to the fringe this year with Letters to Windsor House about the housing crisis.
Tom Searle, founder of Show And Tell, said: "I'm proud and excited to be presenting these four artists at the
Fringe this year. These new performances promise to be thought-provoking and ambitious, with storytelling and hugely important, real-life issues at the heart of each."