The Last Hotel (Royal Lyceum, Edinburgh)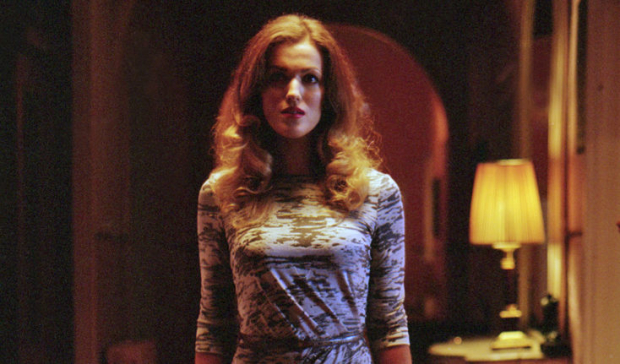 The new Enda Walsh opera, with music by Donnacha Dennehy, is perhaps a statement of future intent by incoming EIF director Fergus Linehan: a collaboration between prominent Irish artists which both forges new alliances and breaks new ground.
The story is based on that of a real life bank teller who, having been seen with two pro-euthanasia campaigners in a bar in County Mayo, was later found dead in a rented house in Dublin; she was known to have suffered from depression.
Walsh and Dennehy adjust the tale to that of a married couple, with the man's mistress, in a hotel that is up for sale; it's only got one floor, one room, and one member of staff, a curious caretaker, played by longstanding Walsh collaborator, Mikel Murfi (who doesn't sing).
The singing is done, sensationally well, by Katherine Manley as the wife and Claudia Boyle as the other woman, a gloomy sensualist who imagines other people in these intimate surroundings of beds and mirrors, other people who might have died here.
The husband (Robin Adams) is a gas-fitter on the nearby housing estate, while the hotel represents the end of life and vitality in the town centre; it's a place of respite, withdrawal and loneliness. The marriage is at breaking point.
As always with Walsh, the writing is both loaded and elliptical, but this is easily one of his less opaque texts, perhaps teased out by the brutality and vigour of Dennehy's score, which is noisy and extraordinary and played brilliantly by the composer's own Crash Ensemble in the Lyceum pit.
The Last Hotel continues at the Royal Lyceum until 12 August