Spine and Travesti among final round of Fringe First Awards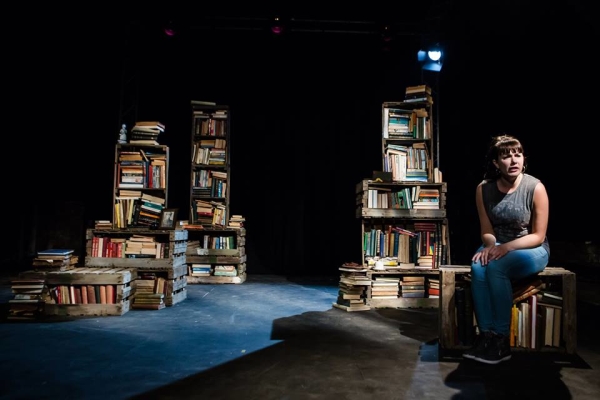 The Scotsman has announced its final round of Fringe First Awards for 2014.
Seven shows were recognised this week, including Clara Brennan's one-woman play Spine starring Rosie Wyatt, who also picked up a Stage acting award, at the Underbelly.
Also winning prizes were Travesti at Pleasance Dome, in which six male actors speak the words of real-life women, No Guts, No Heart, No Glory, being staged at a boxing gym in Craigmillar, and Letters Home, a site-specific collaboration between previous winners Grid Iron and the Edinburgh International Book Festival.
Completing the list is Hand Made in China: Moons, Migration and Messages at Summerhall and Genevieve Hulme-Beaman's Pondling at Underbelly.
Also announced last night were the winners of The Arches Brick Award, offering the opportunity for a company to re-stage their piece at the Arches, Glasgow in 2015, which went jointly to Christeene for The Christeene Machine and Christopher Brett Bailey for This is How We Die.
Meanwhile the Brighton Fringe Award went to Bucket Club for Lorraine & Alan; the Holden Street Theatres Award went to both Mush and Me and Blood at the Root; and the Carol Tambor Award went to Geoff Sobelle for The Object Lesson.
FOR MORE ON EDINBURGH 2014 VISIT WHATSONSTAGE.COM/EDINBURGH-FESTIVAL