Cherry Jones: 'I'm in heaven, I don't ever want to leave the UK'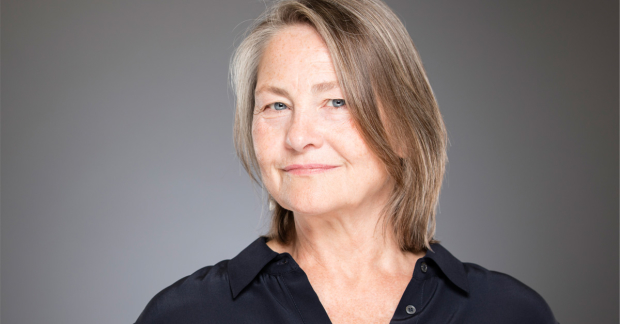 A few years ago, after both her parents had died, the actress was clearing out the family home in Tennessee and found a green paper folder on which she had inscribed 'My Career on the British Stage', in a firm, girlish hand. She had written those words at the age of 14, when she returned from her first trip to Britain – a family holiday that took her to London, Stratford, the Lake District and Edinburgh, touring around, "my father driving. I don't know how any of us survived."
She remembers the high hopes the folder suggested. "But it has remained completely empty for 60 years," she says, roaring with laughter.
The teenager went on to become one of America's greatest stage actresses, winner of two Tony Awards for legendary performances in The Heiress and Doubt. But apart from one brief trip to Edinburgh with American Repertory Theatre at the start of her career, she has never trodden the British boards. Until now.
John Tiffany's production of The Glass Menagerie, starring Jones, was one of the undoubted hits of the Edinburgh International Festival – a definitive production of a great Tennessee Williams play. And Jones's performance as the redoubtable Amanda Wingfield revealed exactly what we have been missing. She was sensational, restoring the character to the realm of the real, making her a woman you understand, showing her in a different light.
For her, the experience was a joy. "I'm in heaven. I don't ever want to leave," she says, laughing again, when we talked at the end of last week, just before the end of the Edinburgh run. "I want to move here. And now, of course, I am keeping everything crossed that maybe this production gets to come to London. Because I just don't want to leave the UK. I have been trying to get here my entire adult life, so now I am here, I want to stay."
"I have been trying to get here my entire adult life, so now I am here, I want to stay."
Her hopes have been raised before. The Heiress was due for a West End transfer but circumstances meant it never arrived; the Pulitzer-prize winning Doubt was judged "too black and white" for British tastes – a judgement that its subsequent production at the Tricycle rather proved.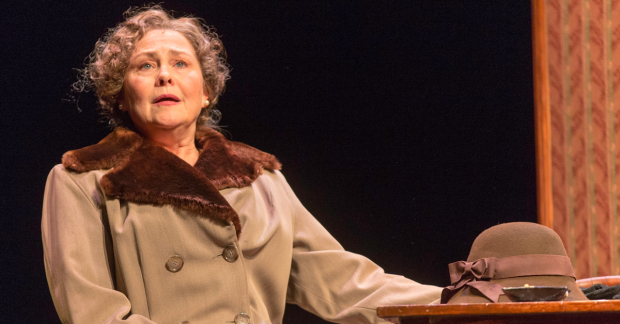 Jones thinks too that although she has had an interesting and consistent film and TV career, she has never had the fame that guarantees a full house. "It seems to me that most people who come here come in the starriest productions. I don't have that kind of celebrity. So it has just not been financially feasible for anyone to bring me over," she says.
"You know how it is everywhere but especially in commercial theatre and even increasingly off Broadway, if someone has any kind of celebrity they're going to be considered before stage actors because everyone is so desperate to get bums on the seats."
She says all this smiling and without the slightest hint of rancor. In person, Jones is tall, elegant and striking, with a radiant face and a ready laugh. Only her steel-gray hair, straight cut around her face, gives a hint of her age. She's 59, but could be a decade younger she's so lively and interested in the world around her.
On stage, as Amanda, she cuts a different figure, deliberately conjuring the strong, Southern women she knew in her youth in Tennessee, who delicately smoothed their dresses with their flattened hands as they talked in swooping, emphatic vowels and deliberately seductive patterns. "Amanda isn't my natural accent," she explains. "It's the way I remember elderly women speaking when I was tiny and I loved it. But that accent doesn't exist anymore. The movement too I remember. It is those women. Their hands were always so lovely and expressive and there was a grace and a relaxation about them."
"For a woman my age, this part is our Hamlet."
She had determined never to take on the part, because "I'd never seen a production that made me want to do the play and I had read the play itself when I was younger and found it cloying and claustrophobic and it didn't speak to me. "
Now she realises that "for a woman my age, this part is our Hamlet." It was Tiffany, who loves the play, who persuaded her to take part in a reading of it in New York. "He hogtied me and made me do it, and then I heard all of those women that I adored." Together, in an American Repertory Theater production first seen in Cambridge, Massachusetts in 2013, they have rethought the play, emphasising and recalibrating the family ties between Amanda, her son Tom, who longs to be a writer, and poor, damaged Laura, the child they both fear for. "It is about love, about this deep abiding love they have for one another," Jones says, simply.
In two sets of rehearsals – she was the only remaining cast member from the original production- she came to enjoy Tiffany's working methods. "John just makes everything so much fun," she says, while noting that he is so affected by the play that "basically he sobbed through every day of rehearsals in Cambridge and he sobbed a great deal in London, when we rehearsed this time."
She giggles with pleasure at the memory. "He lets the actors bring their own impulses to it and then he just zeroes in on what it is that heightens everything and then he works with [the movement director] Steven Hoggett at his side to focus things." She is full of praise too for Bob Crowley's set, which surrounds the naturalistic furniture of the Wingfield's apartment, with pitch-black water.
"Lin Manuel Miranda is as important to American theatre as Tennessee Williams or Arthur Miller"
"This is one of the most beautiful, poetic sets I have ever seen and to be on it is just heaven," she says. "You're actually very far away from the audience – but what John and Bob and Natasha Katz our lighting designer have done is make what is there so vivid that we pop out to the audience and the audience embraces that."
Jones definitely sees herself as a stage actor – "I've been working my way back home to theatre" – but she is probably best known to British audiences as the American president in two series of the TV series 24 and more recently as Leslie in Amazon's Transparent. "I did 24 because my parents were in steeply declining health, and I couldn't get home to them if I was doing eight shows a week," she explains. "So right when I needed it, it turned up. It was more violent than I had hoped, but when someone offers a middle-aged woman the part of the President of the United States, who is going to say no?"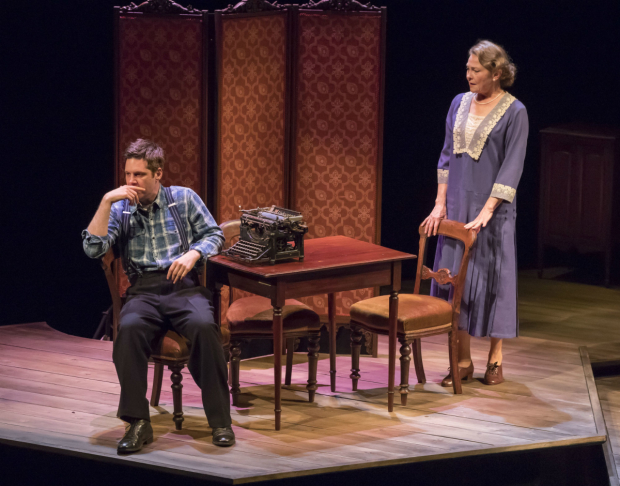 She thinks that British actors are perhaps more able than their American counterparts to switch between genres. "British actors have the benefit of being in a smaller country where they can do film, they can do television and they can do stage and it's always this tumble of experiences. It seems like one big repertory company here in a way," she says, smiling.
"And because all those muscles are getting exercised all the time, I admire British actors' ability to be able to jump from one thing to the other so effortlessly because in the United States, people seem to specialise more."
The idea of a repertory company has always appealed to Jones, ever since the start of her career when she was with the American Repertory Theater in Cambridge. "That's how you learn your craft," she says. "And what people forget is that audiences love to invest in actors. They love watching people going from role to role. It's very seductive. To this day people will come up to me on the street and say we saw everything you did in the 1980s. It means we all shared this experience together."
She is very heartened by the way that theatre both in London and in New York is flourishing. "It always amazes me that the American theatre endures. It is particularly vibrant at the moment and thrilling to watch, because really in the 1970s and '80s when I started out, theatre appeared to be dying.
"Now it does seem to me like this new crop of young geniuses have just come into their early prime and it seems quite a crop. When I saw Lin Manuel Miranda's Hamilton at the Public Theatre I remember thinking this young man is as important to the American theatre as Tennessee Williams or Arthur Miller or Eugene O'Neill. He has taken us to a whole another place."
When Jones is on stage, she too takes theatre to a different place. We should all cross our fingers that The Glass Menagerie does make it to London – and brings with it the chance to see a woman who, in her own quiet way, has helped to define theatre in her career on the American Stage.
---