The Curing Room (Ediburgh Fringe)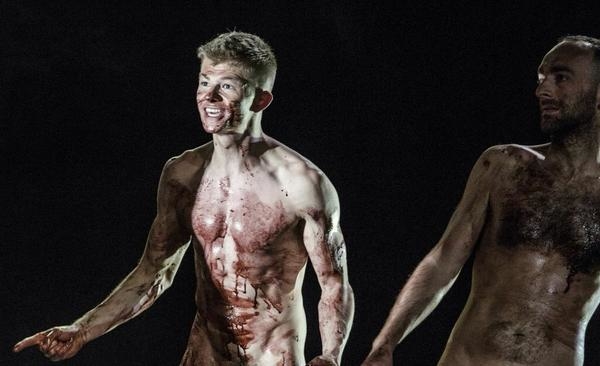 Around every corner at the Fringe there is another stall selling 'Edinburgh's best Bratwurst', but at the Pleasance Dome there is a completely different sausage on offer, and it's not particularly one that you'd want to be considering at lunchtime.
The Curing Room takes place in Poland during the Spring of 1944, just as the Soviet Union was regaining its territorial losses and invading Germany. A group of Russian soldiers are captured, stripped of their clothes and imprisoned in the basement of a monastery. Naked, hungry and dehydrated, the men are forced to question their values on loyalty, faith and hierarchy. As the days and weeks drift by, desperate measures are called for as the broken beings resort to murder and cannibalism.
Whilst some characters remain underdeveloped, David Ian Lee's uncompromising script is performed with a drastic vulnerability by the cast of seven and is directed with a brutal relentlessness by Joao de Sousa.
With full frontal nudity and scenes of gutwrenching gore for the duration of the play, the lunchtime scheduling is a terrible mistake, several times I feared for the direction of my breakfast. Having said that, it is a eye-opening portrayal of a real-life event that will stick with me for some time to come, I'll certainly stay clear of the hot dog stands for a while.
The Curing Room runs at the Pleasance Dome until 25 August.
FOR MORE ON EDINBURGH 2014 VISIT WHATSONSTAGE.COM/EDINBURGH-FESTIVAL