Lydia Leonard and Gerald Kyd in The Meeting: first look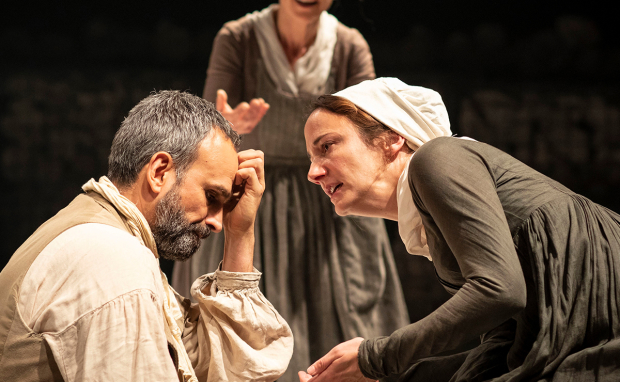 Photos have been released offering a first look at Charlotte Jones' new play The Meeting, which opens at the Minerva Theatre in Chichester this week.
Directed by Natalie Abrahami (making her Chichester debut) and starring Lydia Leonard (Wolf Hall, Oslo), Gerald Kyd (Three Winters) and Jean St Clair (The Government Inspector), the piece is set in a Quaker community that values silence yet is surrounded by conflict.
The production is designed by Vicki Mortimer, with lighting by Paule Constable and Marc Williams, music and sound by Ben and Max Ringham, choreography by Mark Smith, movement by Gary Sefton and casting by Charlotte Sutton.
The piece is Jones' first play in seven years, with her other credits including Humble Boy, The Lightning Play and the book for The Woman in White musical. In 2001 she won the Susan Smith Blackburn Prize.