Joseph Fiennes and Hugh Bonneville to star in Chichester Festival Theatre's new season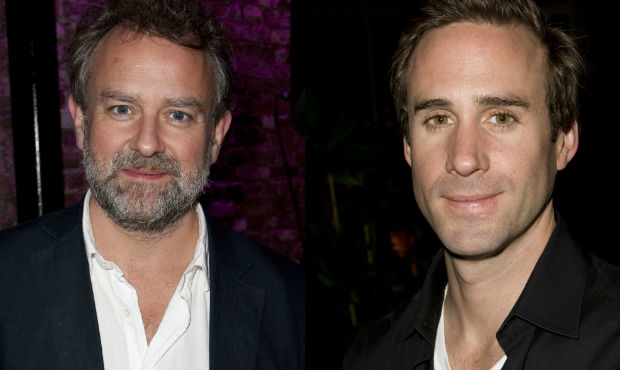 Joseph Fiennes will play Lawrence of Arabia in Terence Rattigan's Ross in a new staging as part of Chichester Festival Theatre's new season.
Adrian Noble will direct the actor, who returns to Chichester following his turn as Cyrano de Bergerac in 2009. The Hollywood film star appears as part of exiting artistic and executive directors Jonathan Church and Alan Finch's final season in charge.
Ross will run 3 – 25 June, with a press night on 9 June.
Ahead of Ross, Downton Abbey star Hugh Bonneville will appear in Ibsen's An Enemy of the People directed by Howard Davies. The play is about Dr Stockmann, who discovers a sanitation scandal around his local baths. The show opens 4 May and runs until 21 May.
Elsewhere in the season actor Bertie Carvel – recently seen in hit TV series Doctor Foster – will make his directorial debut with a revival production of John Galsworthy's Strife. Set in South Wales in 1909, the play follows a mining community on the verge of crisis and was voted one of the National Theatre's 100 most influential plays of the 20th Century. Julian Glover will appear at Chichester Festival Theatre for the first time in the piece.
As well as plays, the season also features two British musicals – Rachel Kavanaugh will direct a new version of Half a Sixpence, based on an HG Wells novel Kipps: The Story of a Simple Soul and the original musical by Beverley Cross and David Heneker. The new version has a book by Julian Fellowes and new music and lyrics by George Stiles and Anthony Drewe (26 July – 3 September). Travels with My Aunt is also part of the season and will star Patricia Hodge and Steven Pacey and will be directed by Christopher Luscombe.
The rest of the cast includes Stephanie Bron, Jack Chissick, Michael Duke, Nicholas Duncan, Sarah Earnshaw, Rachel Grundy, Hugh Maynard, Abiola Ogunbiyi, Jonathan Dryden Taylor, Sebastien Torkia and Jack Wilcox. The show opens 26 April and runs until 4 June.
Elsewhere two new plays will premiere in the Minerva Theatre: Fracked! Or Please Don't Use the F-Word by Alistair Beaton, directed by Richard Wilson and starring Anne Reid and James Bolam (15 July to 6 August) and First Light by Mark Hayhurst (16 June – 2 July).
Jeremy Herrin returns to James Graham's highly acclaimed play This House, reviving it for Chichester in September. The RSC and CFT's co-productions of Love's Labour's Lost and Much Ado About Nothing will run in September, performed by a 22-strong ensemble in rep.
Artistic director Jonathan Church said: "If our final season has one theme it is the always urgent question of power: who has it, and who wants it…Over the past 10 years we have welcomed directors and actors of the finest calibre, many making their Chichester debuts, and this season is no exception."