Chichester Festival Theatre announces 2023 season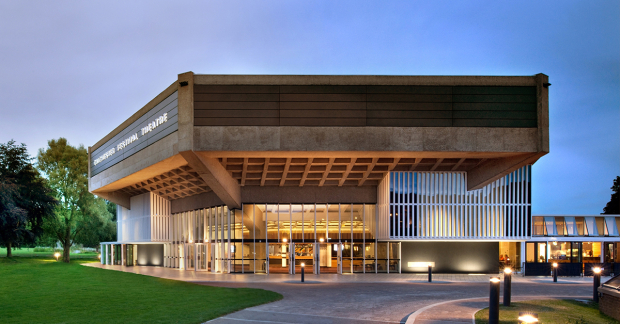 Chichester Festival Theatre has unveiled a new season of work set to begin in April.
Opening the season is Noël Coward's play The Vortex, directed by Daniel Raggett and set to star Lia Williams (Mary Stuart) and Joshua James (The Seagull) alongside Priyanga Burford (Consent).
Playing from 28 April to 20 May, the piece has set design by Joanna Scotcher, costume design by Evie Gurney, lighting design by Zoe Spurr, music and sound design by Giles Thomas, and casting by Lotte Hines CDG.
Alongside this, Eileen Atkins (Cranford) and Sebastian Croft (Heartstopper) will appear in Amy Herzog's 4000 Miles, which follows a young boy who appears at his grandmother's house. Find out more about the show here.
The festival theatre will then play host to a new revival of Stephen Sondheim and John Weidman's Assassins – find out more about that revival and its casting here.
In the Minerva from 16 June to 8 July is Adrienne Kennedy's autobiographical play Mom, How Did You Meet The Beatles?, about a young Black woman's "betrayal at the hand of the establishment". Diyan Zora directs, with the creative team including designer Anisha Fields and sound designer George Dennis, while the casting director is Lotte Hines CDG.
A new revival of The Sound of Music is up next – you can find out all about it here and meet its star.
In fact – two musicals will play simultaneously at the venue from 24 July, when new musical Rock Follies opens in the Minerva space, based on the hit TV series from the 1970s. Find out more about the show and its cast here.
A youth theatre production of A Midsummer Night's Dream will occupy the venue's gardens from 4 to 19 August, while heading into September there will be Deborah Frances-White's (The Guilty Feminist) new play Never Have I Ever, directed by Emma Butler. Running from 1 to 30 September in the Minerva Theatre, the piece is set around a dinner table where a dangerous drinking game begins.
Set to appear are Alexandra Roach (Utopia), Greg Wise (The Crown) and Susan Wokoma (Enola Holmes), while the designer is Frankie Bradshaw, lighting designer is Ryan Day and casting director Lotte Hines CDG.
As already announced, James Graham's Quiz will return to the venue to kickstart its first tour, with a cast including Rory Bremner.
From 6 to 28 October, Jaz Woodcock-Stewart (Paradise Now! at the Bush Theatre) will direct a new co-production of Arthur Miller's iconic play A View from the Bridge, with Chichester Festival Theatre creating the piece alongside Headlong, Octagon Theatre Bolton and Rose Theatre.
Joanna Bowman (Sing Yer Heart Out for the Lads) will direct Harry Davies' new play The Inquiry, following a rising star politician tipped to be the next Prime Minister – until a controversy arises. It runs in the Minerva from 13 October to 4 November, with design from Max Jones and casting by Charlotte Sutton.
The venue's festive show will be a Youth Theatre staging of The Jungle Book, playing from 16 to 31 December.
Artistic director Daniel Evans and executive director Kathy Bourne said: "This year, we have an outstanding range of plays and musicals, including a handful of world premieres and renowned plays which have never been performed at CFT before. For example, we've never staged a play by the great Arthur Miller; nor have we staged Rodgers and Hammerstein's most-loved musical. There is a rare outing of a play by US writer Adrienne Kennedy and, 50 years after his death, a new production of Noël Coward's first big success. Contemporary, 20th century or classical, every piece has something to say about the world around us today.
"A company of exceptional actors are already lining up to join us including Dame Eileen Atkins, Samuel Barnett, Carly Bawden, Gina Beck, Rory Bremner, Sebastian Croft, Carly Mercedes Dyer, Joshua James, Danny Mac, Alexandra Roach, Zizi Strallen, Lia Williams, Greg Wise and Susan Wokoma; and seven directors are making their Chichester debuts."
Daniel Evans added: "On a personal note, this is the seventh and last season I've programmed at Chichester. I'd like to thank the many thousands of freelance artists, creatives and technical staff who've brought them to life; CFT's indefatigable staff; and of course our audiences, who are among the most supportive and adventurous theatregoers in the country.
"I know they will welcome my successor, Justin Audibert, with the same warmth that greeted my and Kathy's own arrivals in this beautiful and unique theatre."