My company was borne out of a lack of Welsh work outside of Wales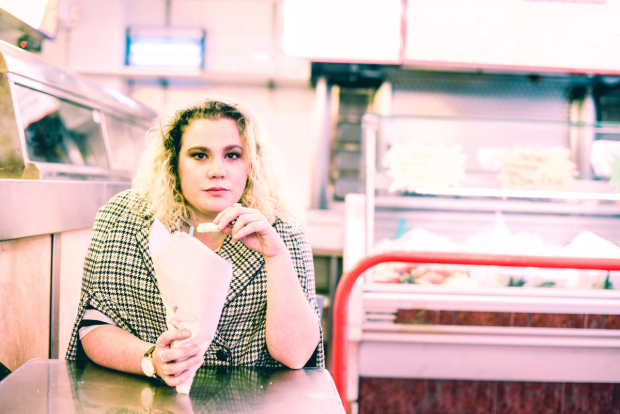 This year I chose to finally create the company I'd always wanted; one that passionately promotes Welsh theatre.
Chippy Lane Productions, a London based company, is a response to what I believe is a lack of Welsh work being produced beyond Wales. The term "Chippy Lane" comes from the Cardiff residents' pet name for the (in)famous Caroline Street. This small street in the heart of the city is full of chip shops. It is the staple location of nights out for locals and visitors alike. A place where people meet, chat, laugh, cry and eat chips before getting a taxi home at the end of an evening. It is where I always feel profoundly Welsh, it brims with Welsh culture and many memories have been made on its pavements.
I grew up in Cardiff and moved away in 2004. The place I left has grown, the arts in Wales are changing, there is wealth and excitement for theatre that is new, diverse and vibrant. The Other Room, The Sherman Theatre and National Theatre of Wales to name a few are taking enormous leaps producing great work and reaching new audiences.
There is a lack of Welsh work being produced beyond Wales
The driving factor of my work as artistic director is to champion Welsh work beyond Wales. I aim to do this by building relationships with established Welsh playwrights, encouraging and producing new writing from emerging Welsh playwrights and reaching out to Welsh communities living in and outside of Wales. Another driving factor is inspiration. I have been inspired by progressive female artistic directors, Emma Rice, Vicky Featherstone, and Rachel O'Riordan to name just a few. I see these women as having paved the way for future artistic posts belonging to women, for them to become a greater part of the fabric of theatrical culture in this country.
My aim with Chippy Lane Productions was to start with a bang. I chose the work of one of the most successful Welsh playwrights of late; Gary Owen. The love for his writing beyond Wales is undeniable, especially in London, with Gary having recently been commissioned by The Royal Court for his newest work Killology. Our debut project was Love Steals Us From Loneliness, which boasted an authentic Welsh cast, a creative team who also work for the National Theatre, and a Linbury Prize winner. What can I say, I struck lucky with the this team and as a first project it exceeded all my expectations. I am a firm believer in surrounding oneself with people who can raise your game and challenge you to become better; this project did all of those things for CLP as a new company. The production's premiere run in Camden People's Theatre, London had overwhelming positive feedback.
Our desire is for all our projects to begin life beyond Wales and finish in Wales, the heart of where it originally began. I am pleased to say that we have been invited to bring Love Steals Us From Loneliness into the winter programme at Chapter Arts Cardiff in December.
Love Steals Us From Loneliness by Gary Owen is on between the 8 to 10 December at Chapter in Cardiff. For more information on Chippy Lane Productions head to their website.